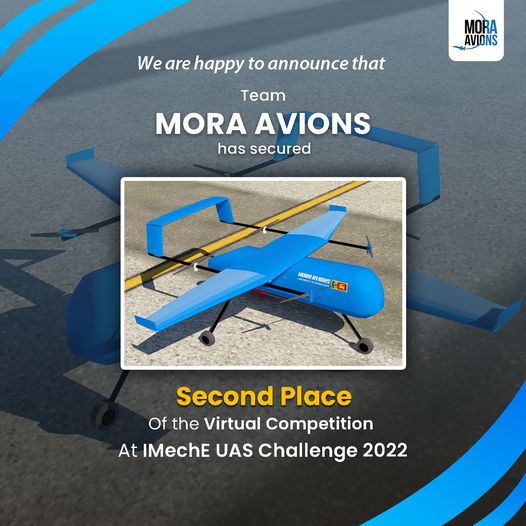 Team Mora Avions, a group of students from the Department of Mechanical Engineering, representing the university has successfully completed the IMechE UAS (Unmanned Air Systems) Challenge Competition (Virtual) 2022 and became the 1st runner-up competing with 32 teams from all around the world during the finals.
The group was guided by Dr. Jayasekara JGAS, Prof. Jayaweera ND, Dr. Samaraweera KKMNP, and Mr. Dakshaka Amarathunga who is also Mora Avions alumnus. The Department of Mechanical Engineering congratulates to all who supported to finish this year's competition on a high note and hope this achievement will pave the way for a bright future for the Aeronautical Engineering Stream at the Department of Mechanical Engineering, University of Moratuwa.
Team members are as follows.
Top row from left: Dasanayaka D.M.S.L., Thennakoon T.A.K.S., Mawathage S.A., Fernando I.N.N., Shukry A.S.M.
Bottom row from left: Bandara W.A.A.N., Yathushanan K., Chanuka P.A.D.I., Jayasinghe K.A.J.S.T., Dissanayaka U.W.M.D.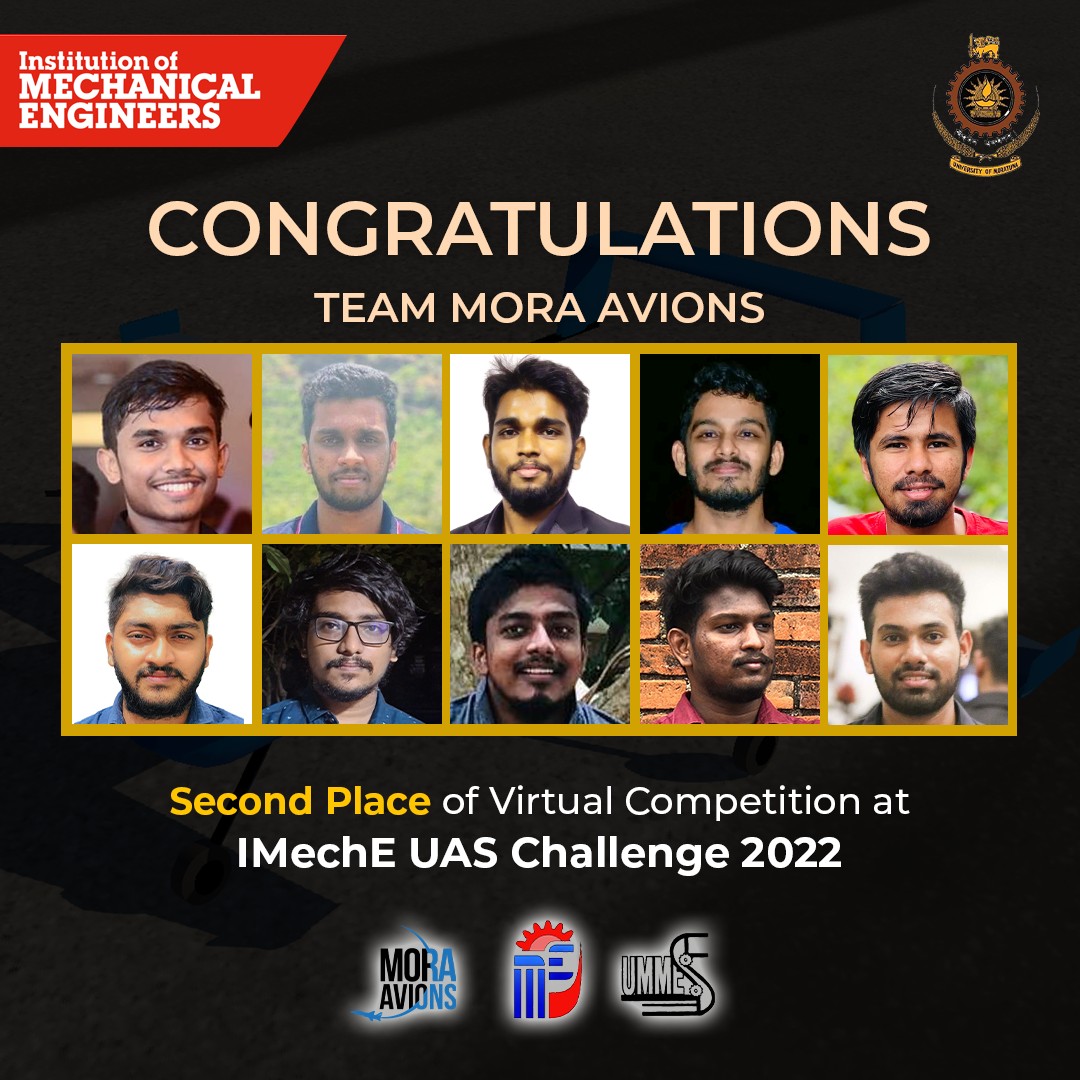 Published on 26th July 2022