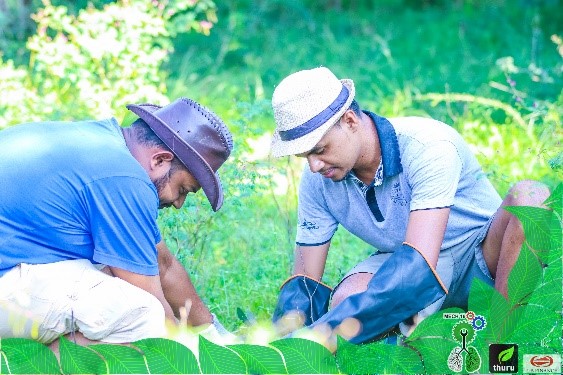 The department considers community-related research and development activities as a very important element in its activities. The Department has established links with several community-based organisations (CBOs) and non-governmental organisations (NGOs) to effectively contribute towards the benefit of the underprivileged or marginalised communities. "Technology camps at schools", "Development with disabled" and "Development of solar-assisted biomass energy-based dryers for small-scale spices drying in Sri Lanka" were three projects funded by the UNDP that the department has undertaken to serve the community.
As part of the social and community responsibility of university students, several environmental clean-up projects were carried out as CSR projects. The underlying objective of these projects was to educate the public on the importance of preserving the environment through preventive action. These social and community projects are carried out as part of the academic programme to instigate community needs awareness among the graduating engineers.
"Outreach" is an annual event carried out by the undergraduate students of the Department of Mechanical Engineering as part of the compulsory module ME2180: Social/Community Project. This year, students of the 16th Intake carried out a project to plant 1000 Kumbuk trees on 3rd and 4th January 2019 around Thabbowa area, which is situated at Karuwalagaswewa, Puttalam. Planting trees has become a national need to recover the damage that was happened due to human activities. Thabbowa was identified as a severely damaged environment due to human activities as well as the drought. "Thuru organization" was sponsored for 1000 of plants for this project. And students carried out some fundraises activities to recover expenses of this event. Over 100 of students and members of academic and non-academic staff of Mechanical Engineering took part for the event.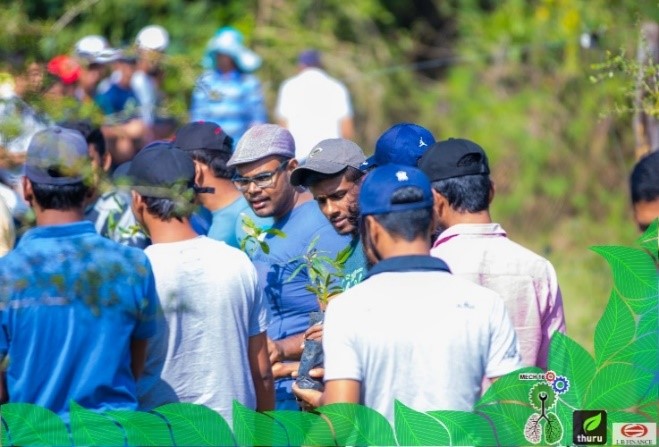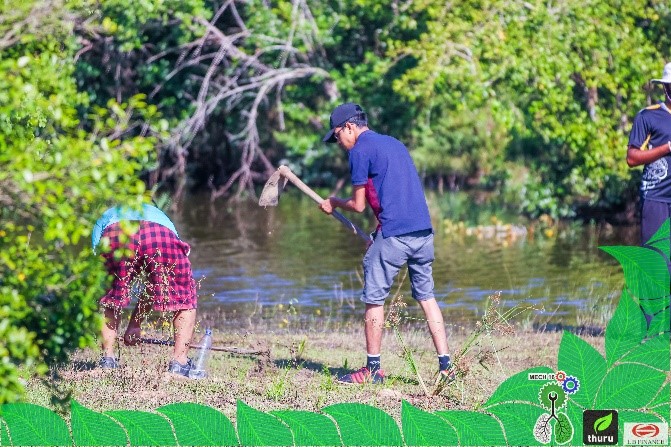 The academic and non-academic staff join hands to give away free ice creams for the university crowd every year on the Poson Poya day. The event has been an iconic event of the department since 2014. For the 5th consecutive year, on June 2019, the Dansela was successfully held at the Department premises with 50 Gallons of Ice Cream for over 3,500 people.