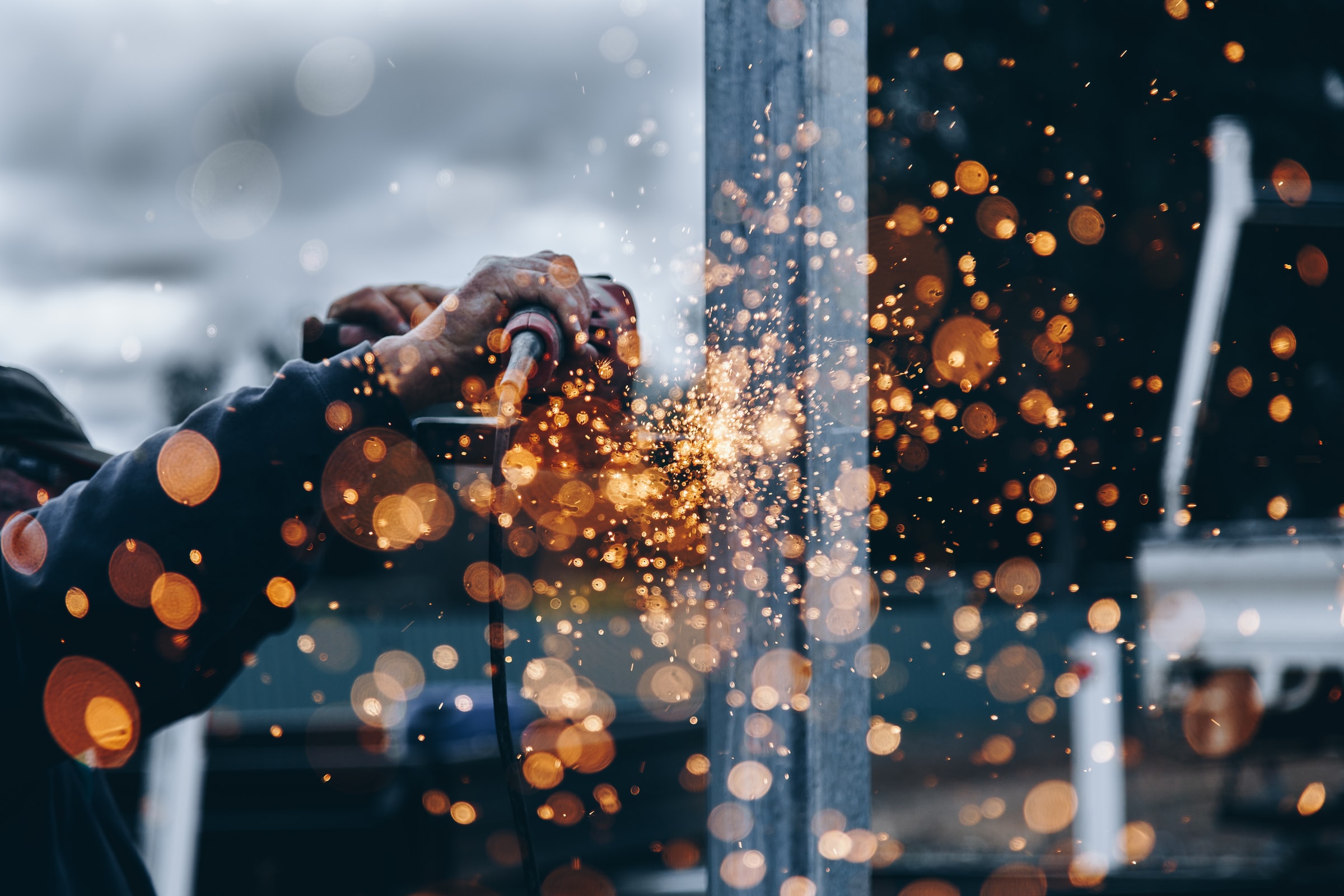 Introduction
The curriculum of the postgraduate studies in Manufacturing Systems Engineering enhances the knowledge and skills of the participants in many areas. Some of the specific objectives of the course are;
To provide the knowledge and skills required in automating and controlling the functions of the manufacturing processes.

To provide a sound knowledge of the advanced aspects of manufacturing processes and to introduce recent advances in manufacturing technology with respect to process, machinery, materials and tooling.

To provide the understanding of complete product development process and impart the knowledge required for developing successful product.

To improve the students knowledge and skills of computer-aided draughting and design, and operation & programming of computer controlled manufacturing systems.

To provide general management background needed by the manufacturing executives for effectively participating in the total business environment of a firm.

To enhance the understanding of the impact of human capabilities and limitations on the design and development of products and equipment.

To develop the skill of handling challenging design/research projects.
Eligibility Requirements
The Degree of Bachelor of the Science of Engineering of the University of Moratuwa in Mechanical Engineering/Textile and Clothing Technology/Materials Science and Engineering/Chemical Engineering/Electrical Engineering, OR

Any other engineering degree of at least four years duration, from a recognised University, in a relevant field of specialization as may be approved by the Senate, OR

Any recognized category of membership of a recognized Professional Institute, obtained through an academic route, WITH a minimum of one year of recognized appropriate experience obtained after the membership, as may be approved by the Senate.
Note: More suitable for those with a Mechanical or Production Engineering Degree. Preference will be given for those who are employed in a relevant field.
Programme of Studies
Postgraduate Diploma (PG Dip.): 12 months (part-time)
Taught courses, laboratory work, assignments, presentations, seminars, field visits and written examinations.

All academic work will normally be conducted on Saturdays and Sundays.
Master of Engineering (M.Eng):  24 months (part-time)
Successful completion (overall GPA not less than 2.5) of the academic requirements for the Postgraduate Diploma and additional mandatory individual research project leading to a thesis/dissertation meeting the minimum duration condition of the degree.
Course Fees
Tuition Fees:
PG Diploma (First year) -  Rs. 275,000/=
M.Eng. (Second year) - Rs.  75,000/=
Rs. 30,000 for an additional year (up to maximum duration of the programme)
Other Fees:
Registration Fee (First year) - Rs. 2000/=
Registration Fee (Second year) - Rs. 2000/=
Registration Fee (in case of an extension) - Rs. 2000/= per additional year up to maximum duration of the programme
Examination Fee - Rs. 500/= per year
Re-examination Fees - Rs. 1000/= (Additional Rs. 100/= per subject)
Library Deposit:
Normal Deposit - Rs. 2,500/= per book, up to 6 books
Deposit with guarantee - Rs. 7,500/= for 6 books
Concessionary Deposit* - Rs. 2,500/= for 2 books
Note: Tuition fees and other fees will not be refunded in any case.
Application Procedure
A sample application form can be downloaded from the here OR obtained from PG Course Coordinator, Department of Mechanical Engineering, University of Moratuwa, Katubedda, Moratuwa by sending a self-addressed stamped envelope 100 x 225 mm² in size OR sending an email to the respective Course Coordinator/Secretary.
More information about the course can be found in the MSE Handbook 2019/2020.
Contact us
Course Coordinator
Email: gamagejr[at]uom.lk
Office of Department of Mechanical Engineering
Address: Department of Mechanical Engineering, University of Moratuwa, Katubedda, Moratuwa.
Phone: +94 11 2650286
Fax: +94 11 2650622 (Please insert  "ATTN: Dept. Mech. Eng.")
Secretary for Manufacturing Systems Engineering
Ms. Sevwandi Priyadarshani
Email: msesec.uom[at]gmail.com
Phone: +94 77 9801579