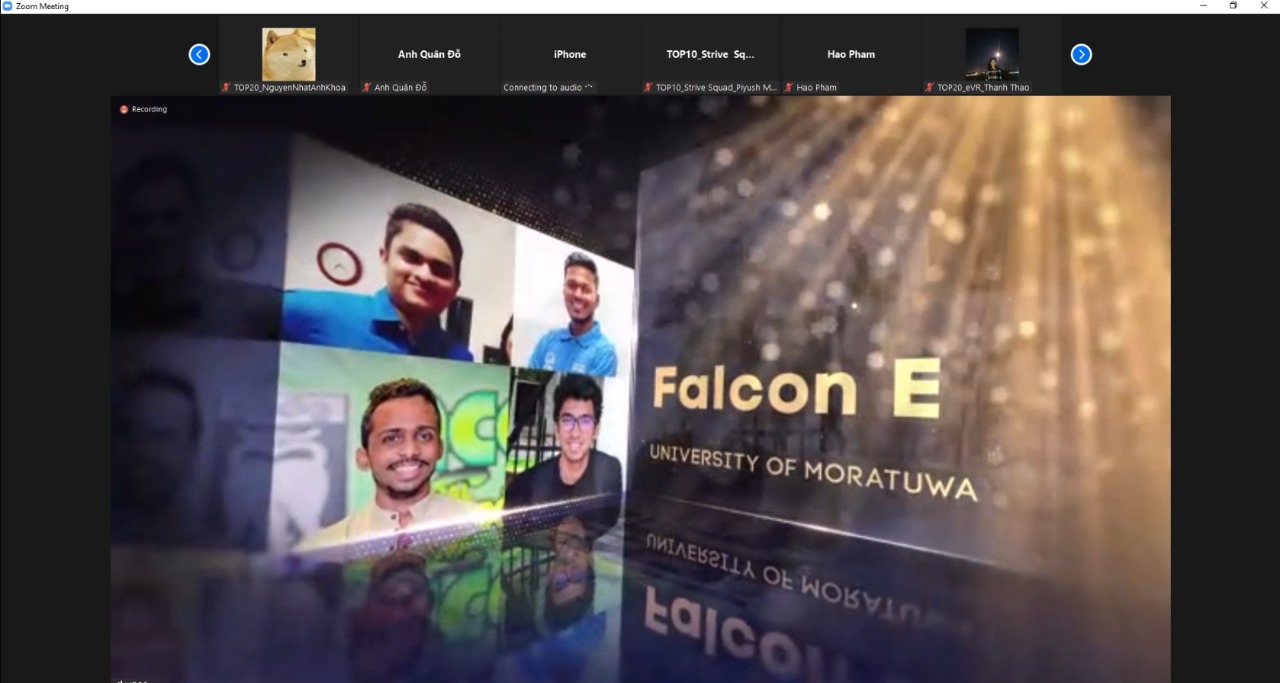 Team Falcon E, a group of students from the Department of Mechanical Engineering, representing the University of Moratuwa has emerged as one out of best 20 teams in VinUniversity Global Case Competition (VGCC) hosted by VinUniversity, Hanoi, Vietnam. The awards ceremony was held on 4th of December 2021 (virtually) with the participation of more than 500 contestants from 30 countries.
The members of the winning team are,
Mr. Ramith Hewavithana
Mr. Shenal Theekshana
Mr. Akila Elangasinghe
Mr. Ravindu Nawanjana
Most of the teams were with a background of Marketing or Business Administration and Team Falcon E was the only team with an Engineering background among the top 20.

VinUniversity Global Case Competition (VGCC) is an international event in which the best students from all over the world can compete to solve a business problem for a chance to engage with top industry leaders and academic scholars and win up to $USD 10,000. This annual competition is hosted by VinUniversity, a not-for-profit university in Vietnam, with advice and mentorship from faculty and experts at Cornell University. Our goal is to provide contestants a once-in-a-lifetime opportunity to participate in a challenging and stimulating learning experience, and to apply their analytical and problem-solving skills to address real-world issues and create large-scale impact. Our ultimate goal is to inspire and empower students to become future drivers of positive change. VGCC will feature a real-life, high-stakes business problem faced by a globally reputable organization in the field. Through an intense, fast-paced and highly collaborative process, contestants will demonstrate their ability to develop concrete, actionable recommendations backed up by compelling arguments, and produce in-depth research and analyses of the industry, the problem, and the possible solutions. Unlike traditional case competitions, VGCC winners will also have the opportunity to engage with leaders of the collaborating organization and participate in the implementation scheme for the organization's solution.
Published on 05th December 2021