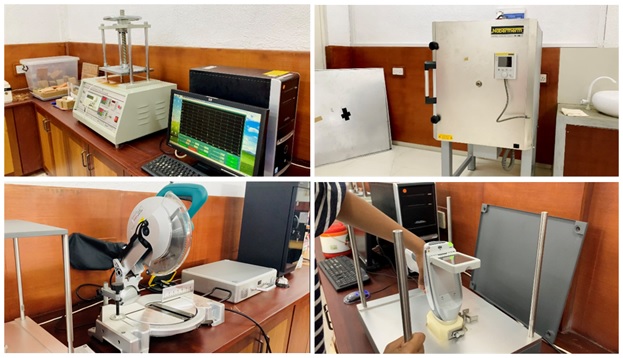 | | |
| --- | --- |
| Lecturer in charge: Prof. R.U. Halwatura |   |
| Technical Officer: Mrs. W.B.U. Rukma |   |
|   |   |
| Facilities |   |
Equipment

Application

Thermal Conductivity instrument

To test the thermal conductivity of materials

High Temperature Furnace

This furnace can produce heat up to 30000C and it has a programmable controller

XRF Spectrometer

To carry out rapid non-destructive elemental identification and composition analysis

Sound Meter

To obtain acoustic measurements

Particle Counter

To monitor indoor and outdoor air quality

Precise Data Logger

 

To measure voltages, currents and 4-20mA process currents.

To record continuous measurements of thermo couples and RTD- based temperatures.