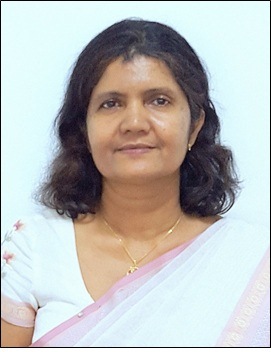 The field of Civil Engineering is very broad, covering many areas such as planning, design, construction of buildings, highways, bridges, irrigation schemes, water supply schemes, wastewater disposal, hydropower projects, transmission towers for electricity, telecommunication towers, tunnels, underground powerhouses, etc.  It is a broad field where technology has been developing very fast that has enabled more and more sophisticated lifestyles for people despite the continuous increase in the global population. 
Therefore, civil engineers can be considered as professionals who will lead development projects locally and internationally. Owing to the diverse spectrum of civil engineering, those who practice it have to face great challenges and they are expected to face such challenges by producing out of box thinking based on very creative and innovative solutions while being conscious about the need to ensure a significant degree of sustainability with all such solutions.
With such a vast spectrum of scope, it is with great pleasure that I welcome you to the website of the Department of Civil Engineering. Our Department is one of the strongest and most well-established academic departments in the Sri Lankan university system with an academic cadre of 50 full-time lecturers. The current academic staff strength of 9 Senior Professors, 9 Professors and 11 Senior Lecturers Grade I, 7 Senior Lectures Grade II and 5 other Lecturers (they also have Ph.D. s) makes it academically very strong matching the civil engineering departments of many internationally well recognized universities.
At present, the department accommodates 500 undergraduates (125 in each batch) and more than 250 fulltime and part-time postgraduate students. While the flagship programme of the department is the Bachelor of Science of Engineering Honours Degree (B.Sc. Eng. (Hons.)) programme, we also offer postgraduate degree programmes covering over six disciplines of Civil Engineering. The Continuing Professional Development (CPD) programmes conducted by the department further strengthen the collaborations with the industry.  Academic staff of the department actively engages in research and development activities in addition to the consultancy work carried out on major projects in the country.  One salient feature is the individual undergraduate research projects undertaken over three semesters by all 125 students, most of which culminate by producing research papers for reputed local and international conferences and journals.
The Bachelor of Science of Engineering Honours Degree (B.Sc. Eng. (Hons.)) programme (Civil Engineering specialization) offered by the Department is well-established. It has been conducted since 1972 and the Department has to date produced over 4500 graduates. The B.Sc. Engineering Degree programme has been continuously revised in keeping up with changes in the educational system and needs of the profession. At present, the programme offered by the Department of Civil Engineering extends over 8 semesters and covers the basics of the entire field of Civil Engineering, while permitting students to specialize in a narrower sub-discipline if they desire. The curriculum enables students to acquire knowledge, a deep understanding of fundamentals, develop skills in practical applications and hence leading to a high degree of intellectual development while achieving the hands on skills needed to practice as a very capable professional civil engineer. 
The programme has the flexibility so that students could make their own choices and provides an environment that prepares students for the world of work. The department strives to provide a very attractive learning environment so that students could gain familiarity with the state of the art technology and practices. An effort is taken to ensure that the desirable engineering graduate attributes are achieved through teaching coupled with advanced learning and assessment schemes. The department has maintained accreditation with the Washington Accord through the Institution of Engineers, Sri Lanka (IESL) and the Joint Board of Moderators (JBM/ICE, United Kingdom).  The Department has a fully developed Outcome Based Education (OBE) system in order to provide a very attractive and effective educational experience to the students and fall in line with the system of engineering education in more developed countries.
I wish you a very pleasant stay in the Department of Civil Engineering. The staff and I will make every effort to provide an education that will make you a competent Civil Engineer with significant knowledge and skills in design, analysis, synthesis, application, management, etc. who will be able to serve the Civil Engineering profession within and outside Sri Lanka with confidence and distinction.