The Department of Town & Country Planning was established in October, 1973 as a fully-fledged Department of the Faculty of Engineering of the Katubedda Campus. With the establishment of University of Moratuwa in 1978, the Department was placed within the Faculty of Architecture. Since then, it has been one of the four Departments in the Faculty of Architecture in University of Moratuwa, Sri Lanka. The Department of Town & Country Planning hails the privilege of being the only such Department in an academic institution in Sri Lanka that offers academic programs in Physical Planning and conduct research in planning related areas.
From the date of its commencement until 2003, the Department was conducting Post Graduate level studies in Town & Country Planning. The first course leading to Master of Science in Town & Country Planning was commenced in July 1975. So far, more than 250 persons have obtained the qualification in Master of Science in Town & Country Planning. In addition, the Department also offered Post Graduate Diploma in Urban Development since 1979, in collaboration with the Urban Development Authority of Sri Lanka, qualifying more than 150 persons. Two more courses leading to Master of Science Degree in Land use Planning & Resource Management and, Post Graduate Diploma in Housing Development were also offered once each. In 2012, the Department introduced a Master of Science Degree course in Spatial Planning, Management and Design in collaboration with La Trobe UniversityAustralia.
However, having felt the present need of Sri Lanka to have more numbers of fullyfledged planners, the Department had extended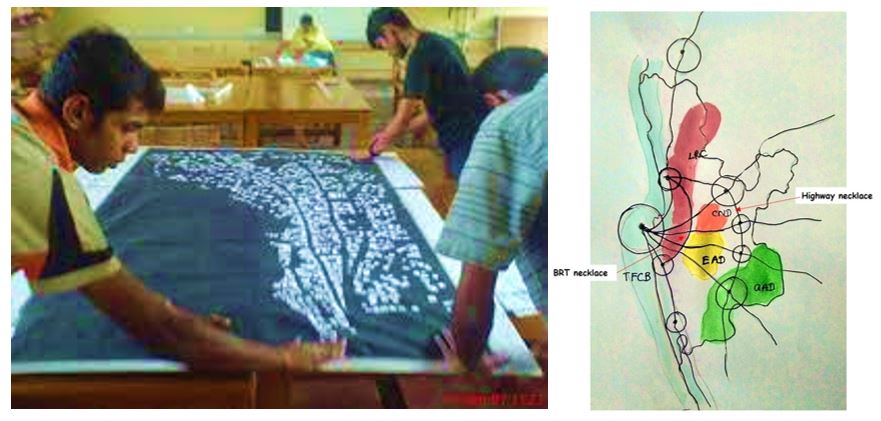 its scope to conduct Undergraduate level Degree program in the field of Town and Country Planning. As a result the pioneering four years, Honours Degree course in Bachelor of Science in Town & Country Planning was commenced in 2003. Based on the performance of GCE (Advanced Level) results, this degree course enrolls 50 candidates for each intake.
All the courses and other academic matters within the Department are conducted in English medium. Motivating, Integrated Spatial Planning, the Department always encourages the multidisciplinary approach in Planning and therefore, all of its courses comprise of subject modules from a wide range of fields, whilst the members of the academic staff come from different disciplinary background. In order to encourage and facilitate research interests among both academic members and the students, and also to provide opportunities for external researchers, the Department has established a Research Unit, where a number of research activities are being carried out. There are proposals for commencing new post graduate programs such as environmental planning.