The programme seeks the synthesis of knowledge and skills through projects based learning in a sequence of eight semesters.  Design projects are related to the subject matter of concurrent courses and culminate in an independent design study of regional and national significance, with lectures and field visits supporting theoretical knowledge.
Landscape Architecture at the University of Moratuwa is a professional degree programme which upon graduation, gives the knowledge and skills necessary to work in private or public practice.  The programme especially seeks to provide the application of information process and techniques of Landscape Architecture and design.
–  A working knowledge of the information processes and techniques used on the landscape design and planning professions.
–   The capacity to verbally and graphically communicate with specialists in other arts and relevant social, natural and physical Sciences.
–   An understanding of cultural determinates of human behaviour and the social, political, economical and legal Institutions which influence and use design decisions.
–   An understanding of the essential physical and ecological determinates which shape appropriate use and the development of designs.
–   To ensure competence in the application of professional knowledge to the practice of Landscape Architecture.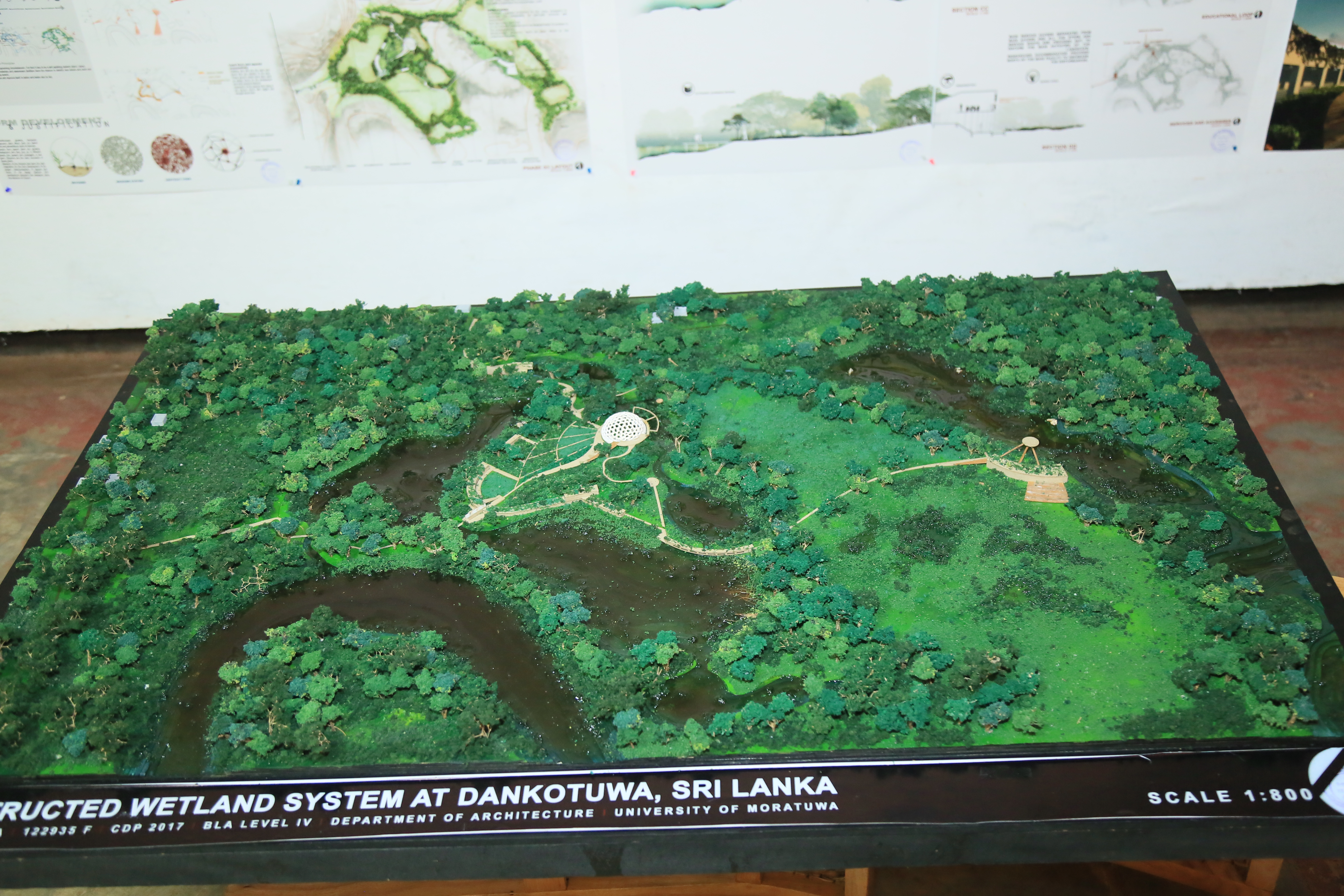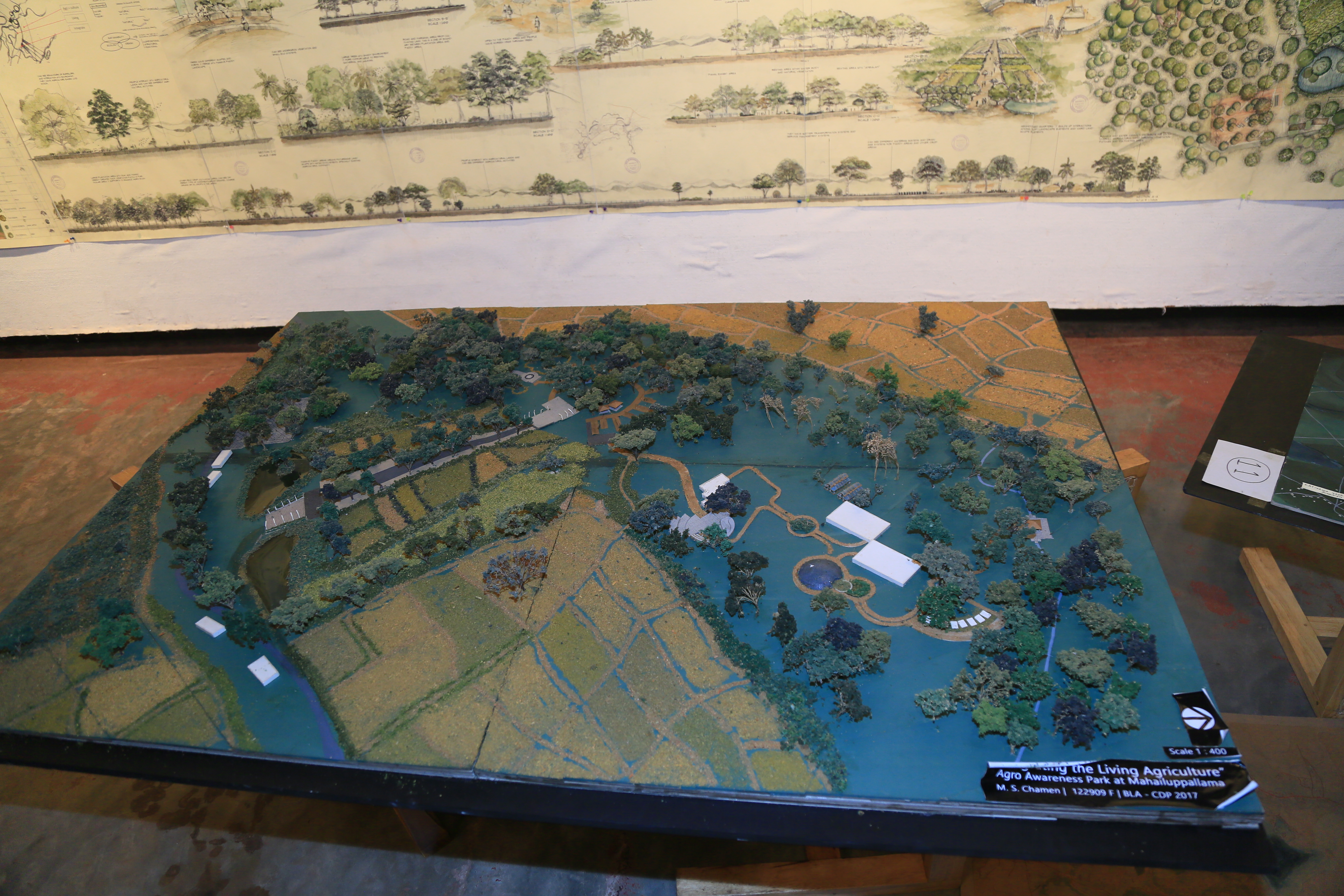 THE PROGRAMME
Level I               
Focus on supplementary and supportive subjects and fundamentals with a multi-disciplinary learning context.  In Level one, some modules are common for B. Arch and B. Des programme in the Faculty.  The importance of Historical and Social context is also stressed. Experiencing design and appreciations come forward. Group work and individual thinking are concerned.
Level II              
Level two is the orientation stage for specific Landscape Architectural modules.  Core modules and designs are introduced at an appropriate level.
Level III             
Major Focus on design and implementation through materials and technology. Application of theories and principles to the practice. Theories of Management and site construction are also introduced.
Level IV      
Build on research and documentation of real issues in the country. Theory dissertation address and solve issues in a real environment and is expressed through the Comprehensive Design Project.  Elective modules also give the opportunity to study preferred specialized subject areas.
ACCREDITATION
The graduates of this study programme with experience will be eligible to apply for the corporate membership of Sri Lanka Institute of Landscape Architects (SLILA) which has the membership of the International Federation of Landscape Architects(IFLA).
ELIGIBILITY
The entry to the programme of study is through GCE advanced Level examination based on the Z score. In addition the students should pass the aptitude test conducted by University of Moratuwa.

Please refer to the University Grant Commision yearly addmission criteria circular for accurate details.
APPLICATION PROCEDURE
Standard UGC (University Grant Commission) application procedure.

Applications for the aptitude test will be called by University of Moratuwa, through a separate newspaper notice.

The eligibility requirements and the university bylaws pertaining to courses at the Department of Architecture are reproduced here for reference only and may vary from time to time. Please confirm all information with the actual documents, available through the Registrar's Office of the University.