WLA Awards Students' Category  l 2018 l Nipun Hettiarachchi l Award of Excellence
Nipun Hettiarachchi of Department of Landscape Architecture won the award of excellence (winner) of WLA 2018- Students category for his final year Comprehensive Design Project -'A Moving Story-National Geo Monument Park'.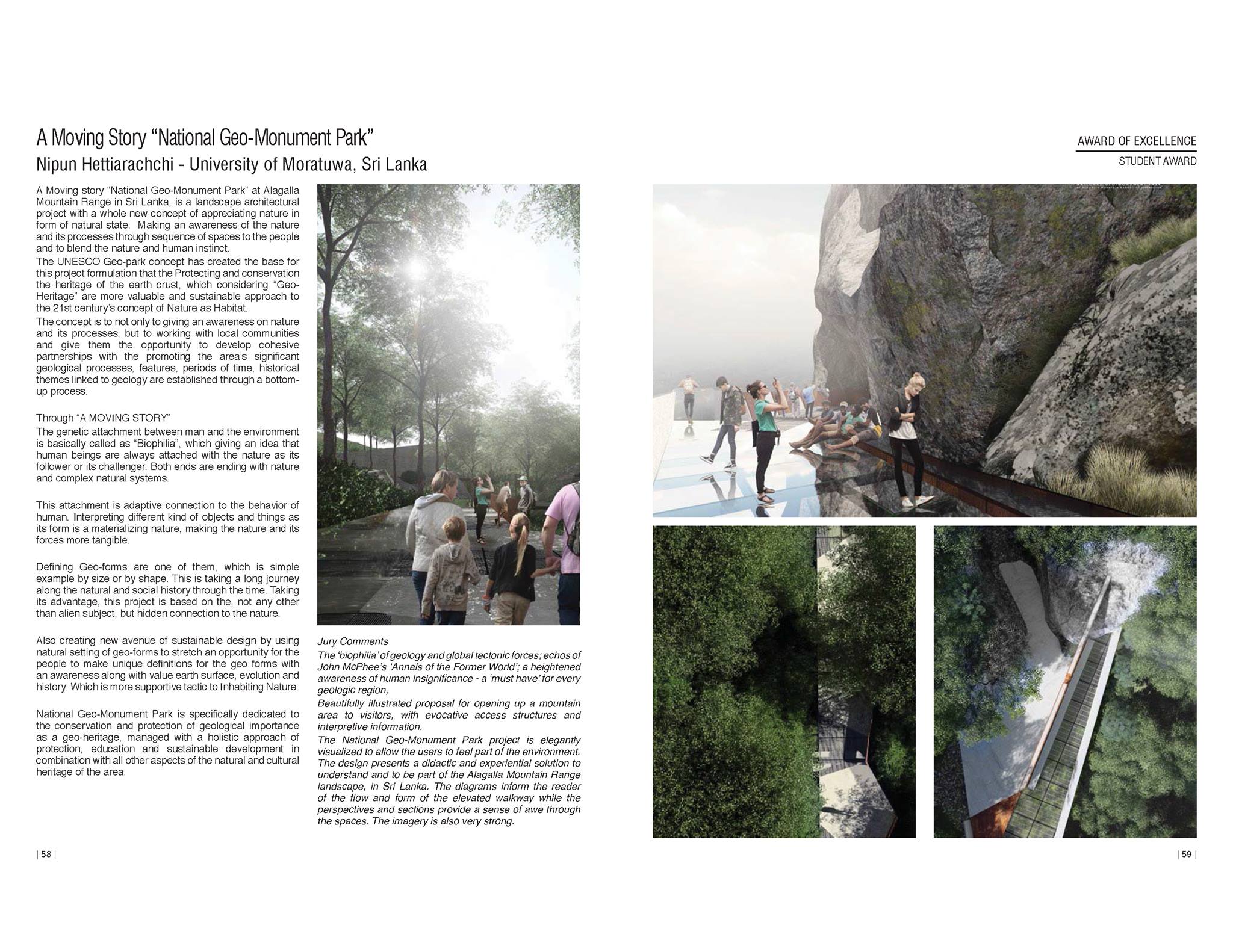 ---
ARCASIA Students' Design Competition l 2016 l Hong Kong l Bronze Meddle
Yashodhara Ranasinghe of Department of Architecture won the Bronze medal of ARCASIA 2016-Student Design Competition held in Hong Kong for her final year Comprehensive Design Project- 'Resilient Resettlement : Post Disaster Reconstruction' @ Poonagala for Plantation Community Displaced Due to Meeriyabedda Landslide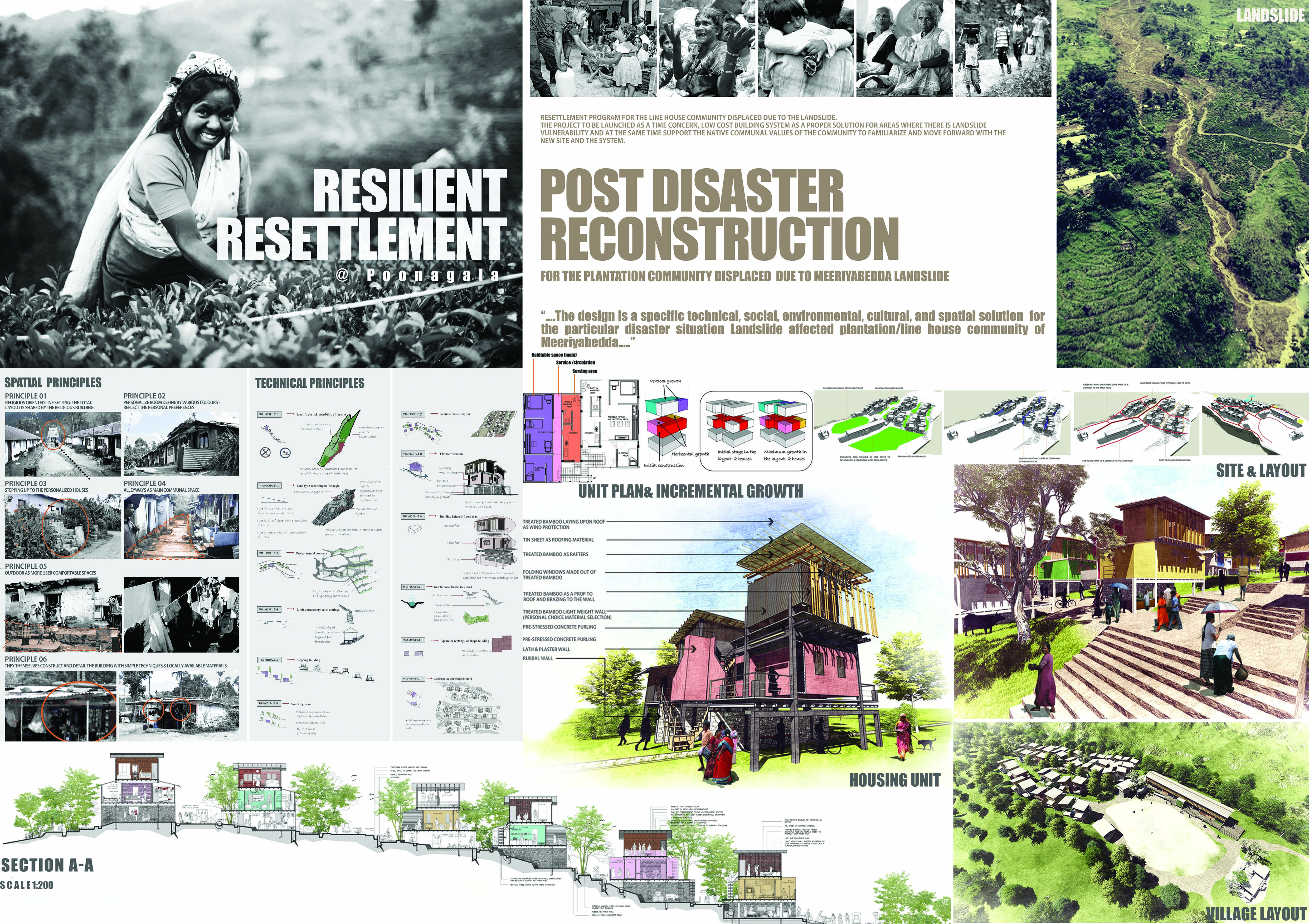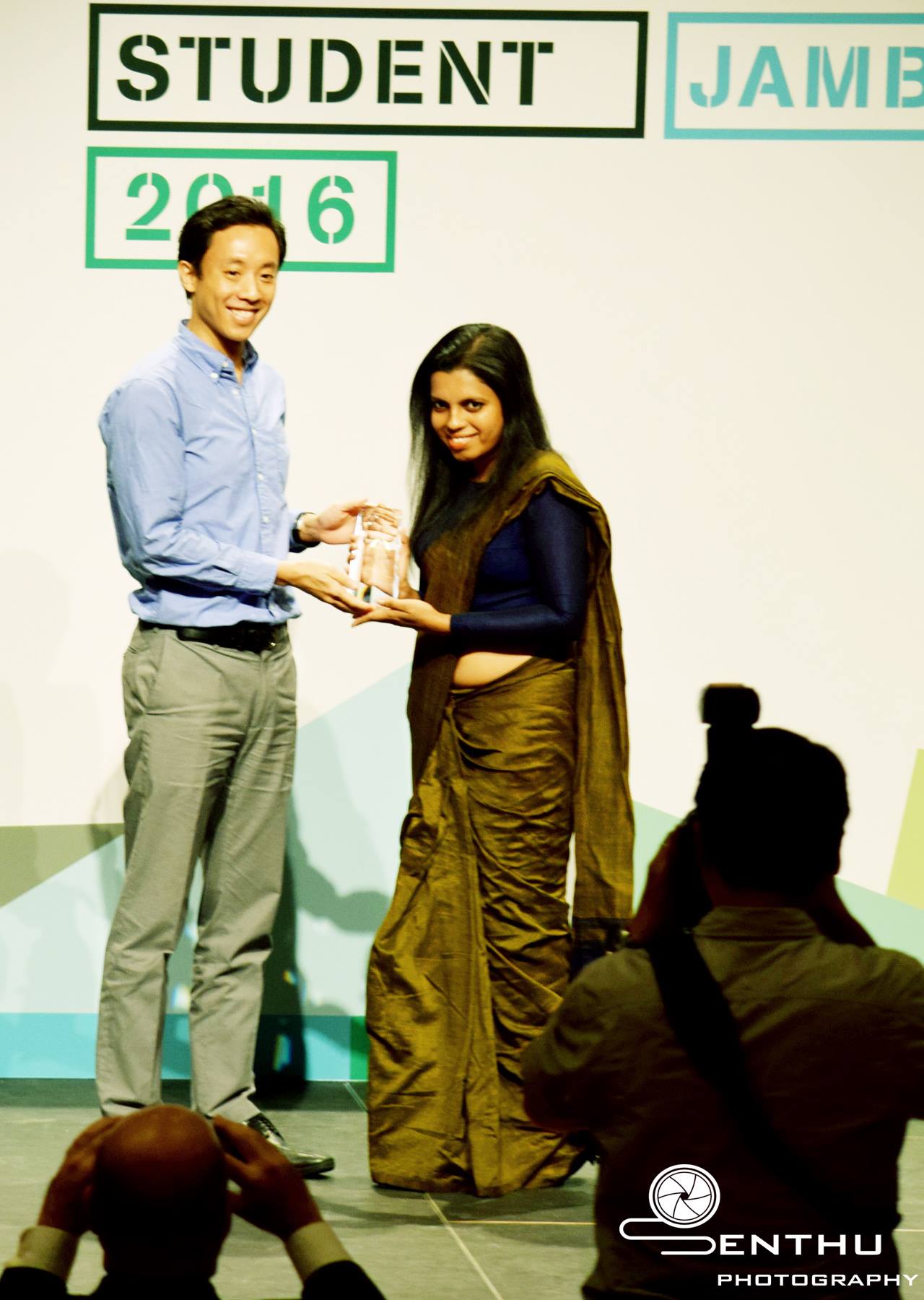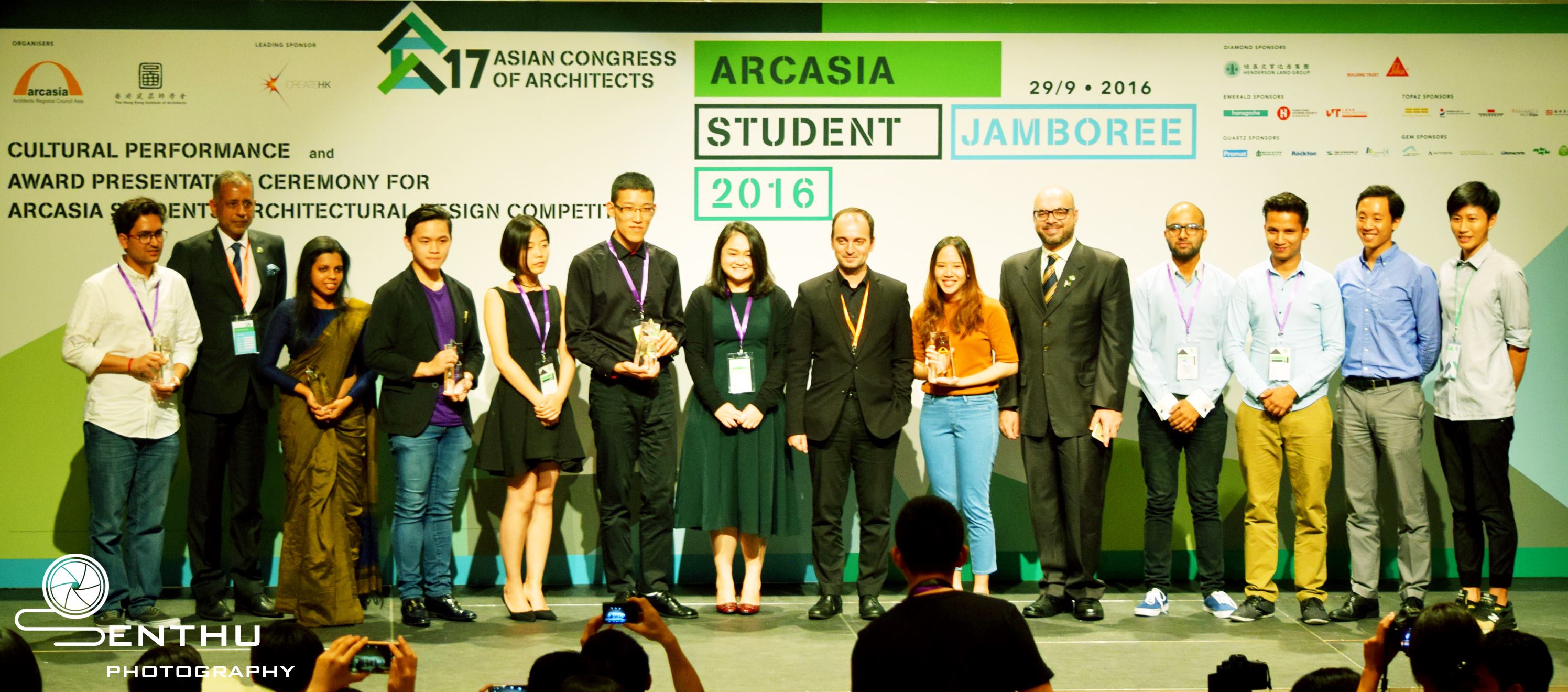 ---
ICCPP 2018 - 3rd Best Paper Award I  

UMAKARAN MENALANAN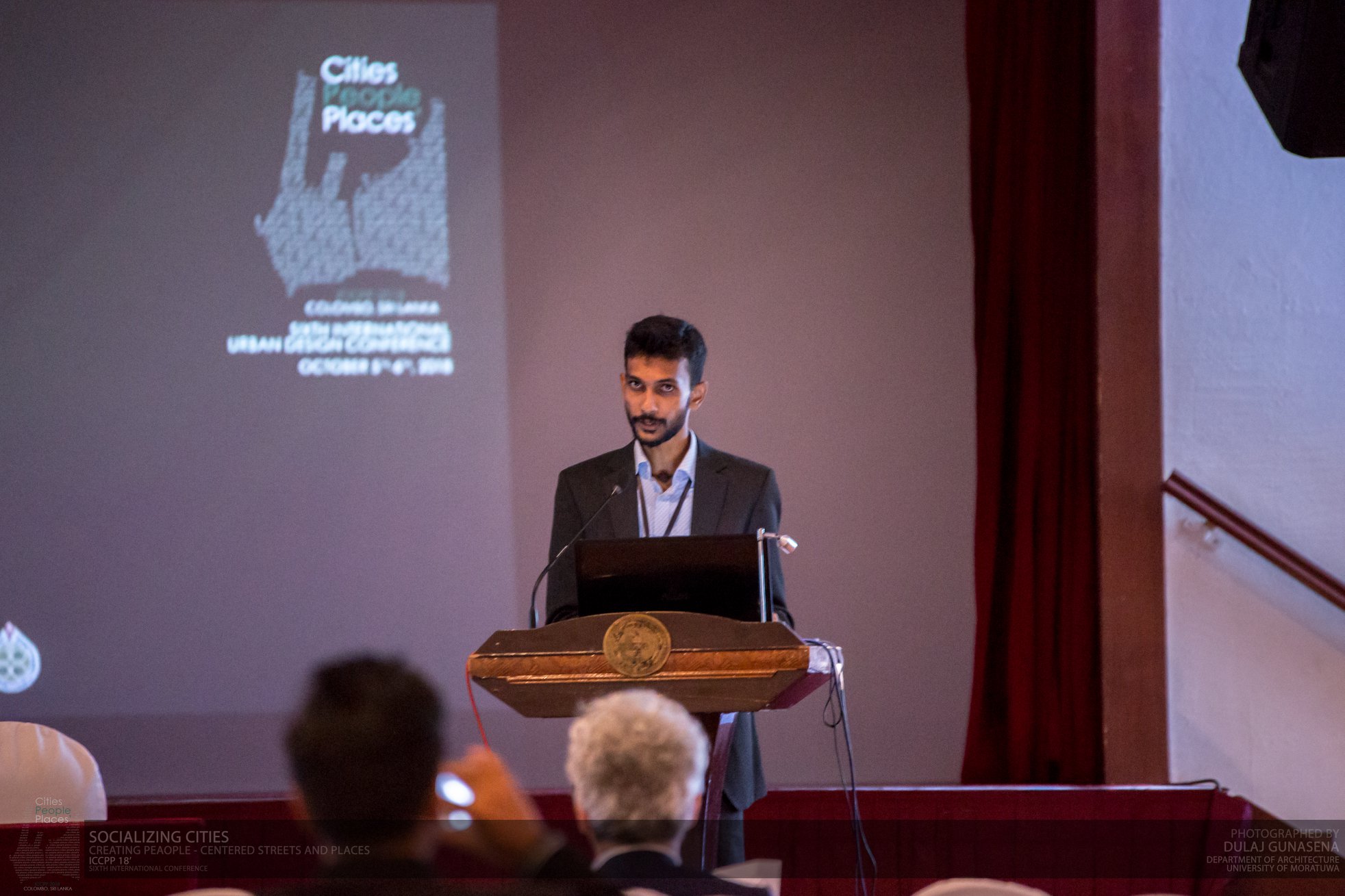 Umakaran Menalanan, the final year Undergraduate Landscape Architecture student from the faculty of Architecture University of Moratuwa. Received the greater achievement award for the Third Best paper in the 6th International Conference on Cities, People & Places conference (ICCPP) -2018 in the theme of "Socializing Cities" creating people-centered street and places on 05th & 06th of October 2018 at Sri Lankan Foundation Institute, Colombo.
He published his paper under the heading to indicate the purpose at the state in Jaffna Division in the Northern Province concerning 'Socializing cities' through "The Impact of Transformation of Cultural Landscape on Social behavioral patterns in Jaffna "in with the able assistance and coordination of Dr.D.P. Chandrasekara of Faculty of Architecture, University of Moratuwa. Its clearly discussed the Transformation of the cultural landscape of Jaffna after 1980 to to-date and with how its impacts on the social & behavioral patterns of Jaffna people.
---
Students of Landscape Architecture participates at the 55th International Federation of Landscape Architects (IFLA) World Congress, Singapore 2018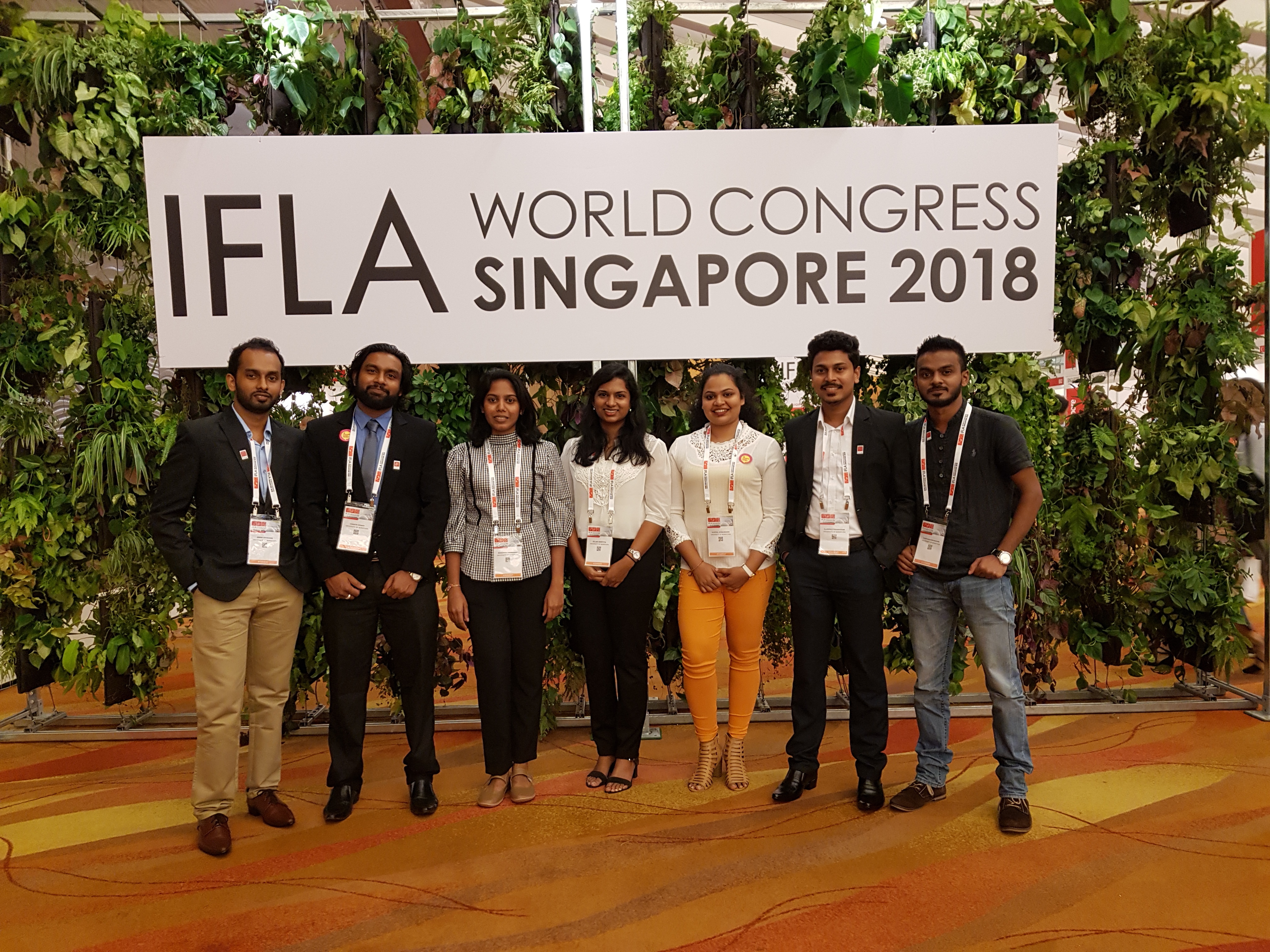 Seven students of the Bachelor of Landscape Architecture (Hons.) degree programme represented the University of Moratuwa at the 55th International Federation of Landscape Architects (IFLA) World Congress held in Singapore from 18th-21st July 2018.
The conference saw a large gathering of Landscape Architects from around the world sharing their thoughts and research in the field of Landscape Architecture in the world context. We are happy to note that for the first time the newly formed BLA programme was represented and Two students presented their research at the conference, with the undergraduate research of all seven students being chosen for publication.