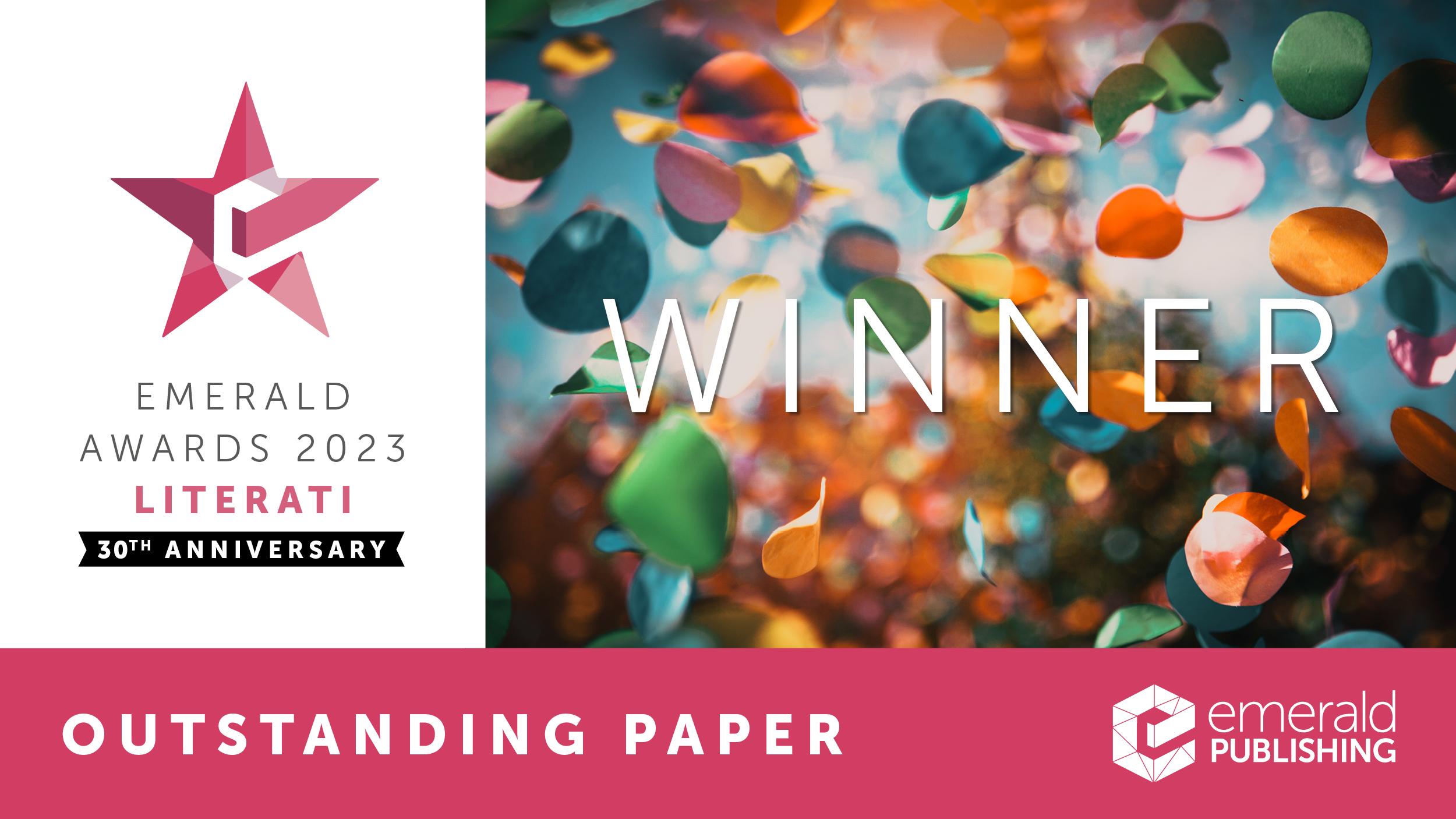 In a remarkable achievement, Dr Prabod Dharshana Munasinghe, a senior lecturer in the Department of Textile and Apparel Engineering, has been honoured with the Outstanding Paper award at the 2023 Literati Awards. His award-winning article, titled "An Investigation of the Mass-Market Fashion Design Process," was published in the esteemed Journal, Research Journal of Textile and Apparel.
This recognition holds special significance as Emerald celebrates the 30th anniversary of its Literati Awards, which commend outstanding contributions from authors and reviewers. The criteria for the Outstanding Paper award underscore research that transcends academia, creating tangible real-world impact and introducing novel insights into the realm of knowledge. It considers excellence in structure and presentation, the rigour of argumentation or analysis, relevance, and the elusive "x-factor" that sets exceptional papers apart from the rest.
Dr Munasinghe's recent completion of a Split Site PhD program, undertaken jointly at the University of Moratuwa and the University of Surrey in the United Kingdom, adds to the prestige of his achievement. His research endeavours aimed to develop a toolkit empowering mass-market fashion designers to incorporate environmental improvements into their processes. The award-winning article represents a significant outcome of his doctoral research.
It's worth noting that Dr. GDK Dissanayake, a former senior lecturer at the University of Moratuwa, and Prof. Angela Druckman of the University of Surrey, United Kingdom, played pivotal roles in supervising the study and co-authoring the award-winning article.
Dr. Munasinghe's recognition at the Literati Awards not only highlights his dedication and expertise in the field of textile and apparel engineering but also underscores the importance of research with a practical, real-world impact. Congratulations to Dr Prabod Dharshana Munasinghe on this well-deserved honour!