Published on
2022/01/13 - 13:50
The team (STIMULUS) represented by the University of Moratuwa won a FIRST PRIZE at the 3rdRegional Association of Energy and Power Universities (RAEP) Energy and Electricity Market Business Decision Simulation Competition 2021 organized by the Shanghai University of Electric Power (SUEP), Shanghai, China and the Batangas State University, Philippines. The competition was held online this year. Opening ceremony of the competition was held on 7th September 2021. The completion had several rounds.
Dilshan Bandara from the Department of Electrical Engineering and Nuwan Bandara, Sahan Sulochana and Dasun Premathilaka from the Department of Electronic and Telecommunication Engineering have represented the winning team in the competition. They are all Semester 5 students.
The competition started on 7th of September, 2021 and had several initial rounds to select the teams who are eligible to go to the final rounds of the competition. More than 30 teams from Indonesia, Thailand, Vietnam, Philippines, China and Sri Lanka have competed at the initial rounds. Only 8 teams got selected to the final rounds of the competition, which were held from 18th October to 24th October. Six teams from UoM participated at the initial rounds and the team STIMULUS got selected to the final rounds from UoM. Deference presentations by the final teams were held on 29th October.
The closing ceremony of the competition was held on 8th November. The team STIMULUS has been awarded 2000 RMB cash prize together with certificates.
This competition is coordinated by Prof. Chandima Pathirana from the UoM.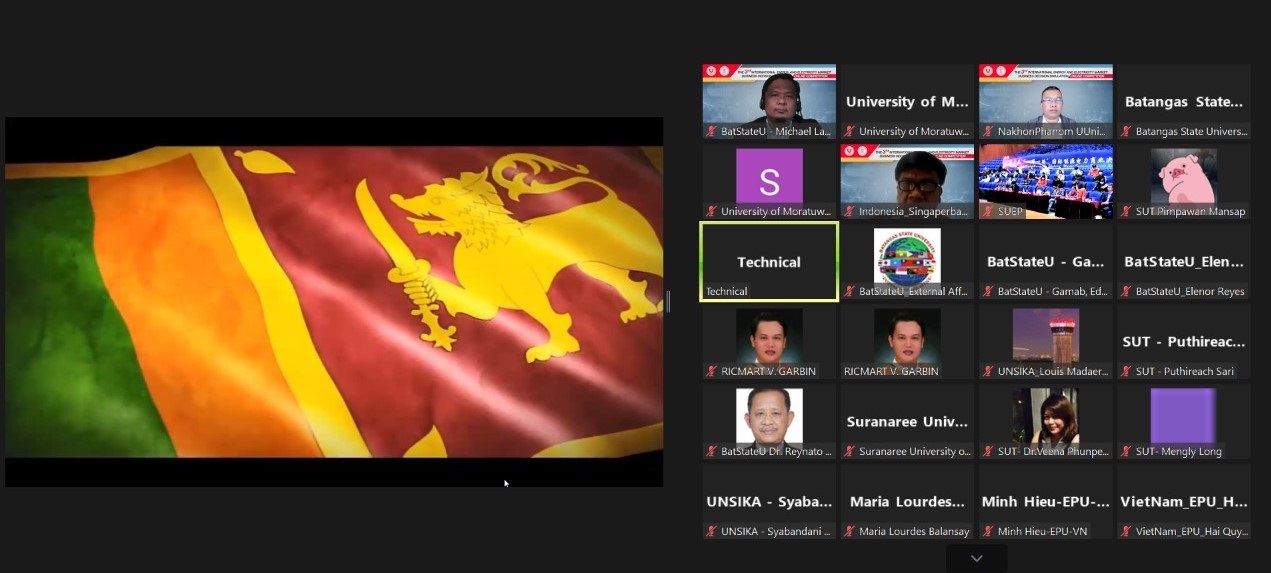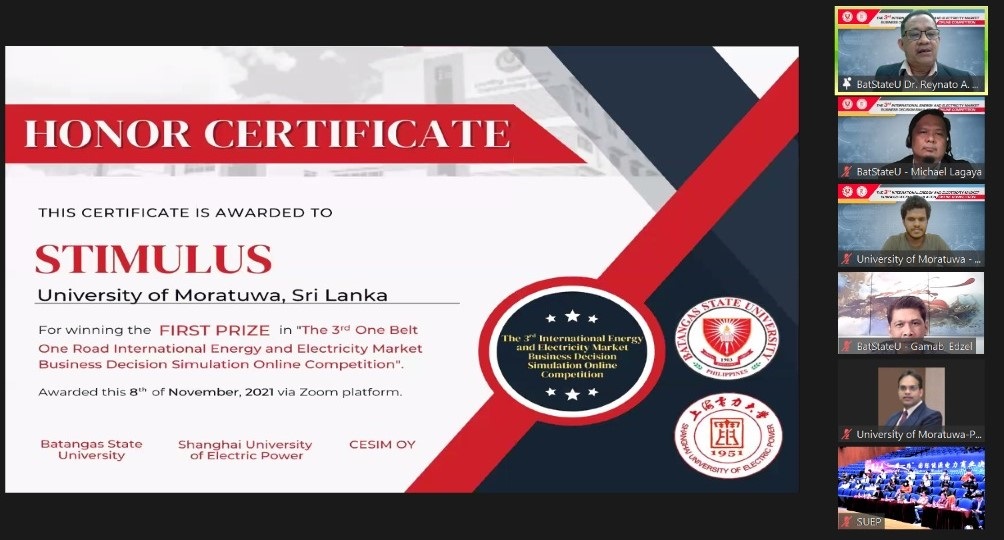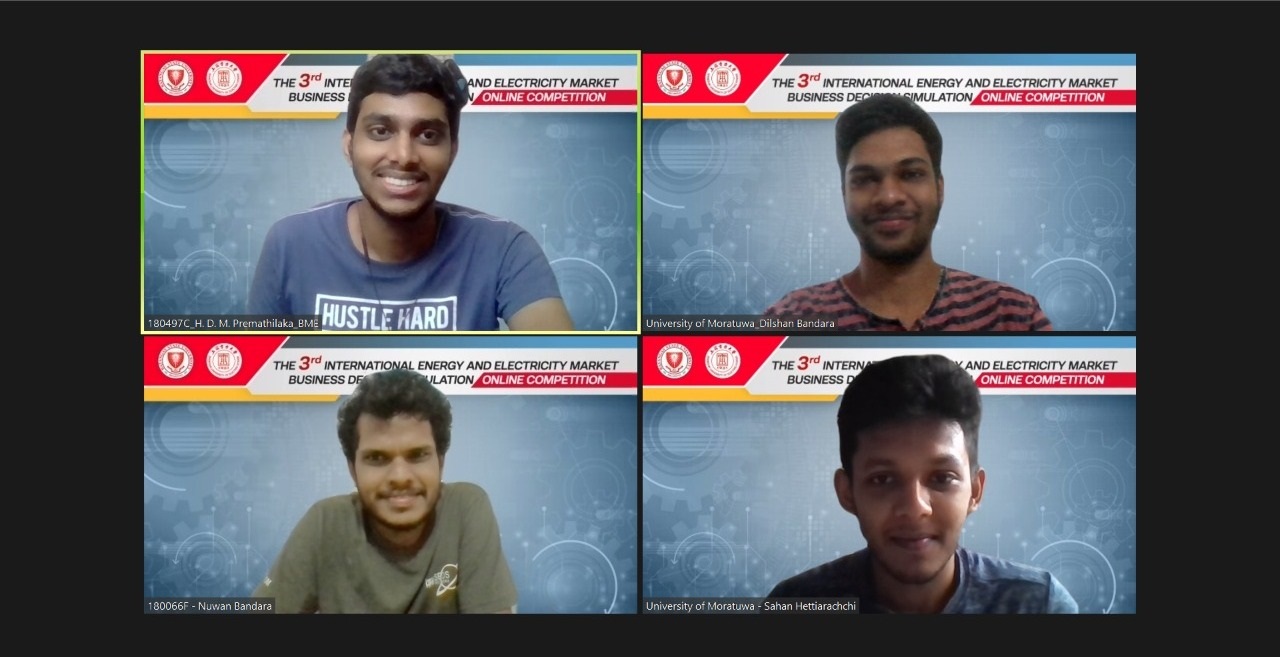 Result 2021 - 3rd SUEP Competition