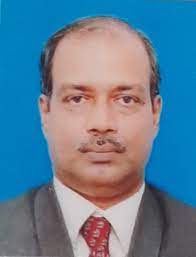 Message from Head of the Department
The origin of the Department of Mathematics can be traced back to a time even before the birth of the University in 1972 and even before the establishment of Ceylon College of Technology in 1966. Mathematics Department started with the Institute of Practical Technology which was founded in 1960. That was not surprising because without mathematics there would be no technical education.
The Department of Mathematics has come a long way since then. After the Faculty of Engineering was established, the Department of Mathematics became the major service department of the Faculty of Engineering. The department's top priority is providing necessary mathematical knowledge to our engineering undergraduate students. The department offers a wide range of up-to-date course modules which are essential for the successful completion of the engineering degree programs.
Today, the department offers minor in Mathematics for undergraduate engineering students and programs of study leading to Master of Science: Operational Research, Financial Mathematics, and Business Statistics. The minor in Mathematics is available for the students who would like to continue their study of mathematics, while majoring in another field.
The department has a well-qualified and experienced faculty who focus on excellent teaching and on many areas of mathematical research. The department also provides Statistics Advisory Service and Mathematics Advisory Service for the university community.
I invite you to explore our website to learn more about the possibilities offered by the department of Mathematics.
Mr. A. R. Dissanayake, 
Head/Department of Mathematics
"Go down deep enough into anything and you will find mathematics" — Dean Schlicter , Mathematician
"Mathematics is the queen of the sciences and number theory is the queen of mathematics."  —  Carl Friedrich Gauss