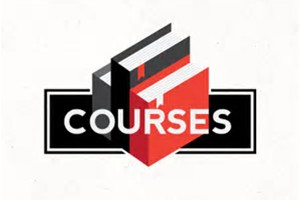 Academic programmes offered by the Department of Languages are planned in par with the local and global standards of English for Specific Academic Purposes (ESAP). In addition to such standards maintained in the input, we strive to maintain the optimal possible quality in deleveraging the modules. The documents attached below give illustrations as to how we deliver the modules following the Quality Assurance Measures in effect at the University of Moratuwa.
Modules offered to the Faculty of Engineering during Semester I and II:
EL 1012 & EL 1022 together form a 03 level (Elementary, Intermediate & Advanced) programme spanning 02 semesters and utilizing 04 sets (Books 01 to 04) of teaching materials. 
(Click the links below to see Module Descriptors and Weekly Plan of Activities)
Language Skills Enhancement I (Book 01)
Language Skills Enhancement II (Book 02: elementary)
Language Skills Enhancement II (Book 03: intermediate)
Language Skills Enhancement II (Book 04: advanced)
Our programmes cover the needs of range of beneficiaries varied from the beginners to English, undergraduates, industry executives, and Academic Support staff to the Academics who seek advanced proficiency in English Language. The courses for undergraduates given herein are offered on semester basis and annually complying with the academic calendar of University of Moratuwa. Tailor-made language courses are also available at the request of the concerned beneficiaries. Professional development programmes offered to cater to the industrial/professional requirements are fee-levying courses delivered in weekends.