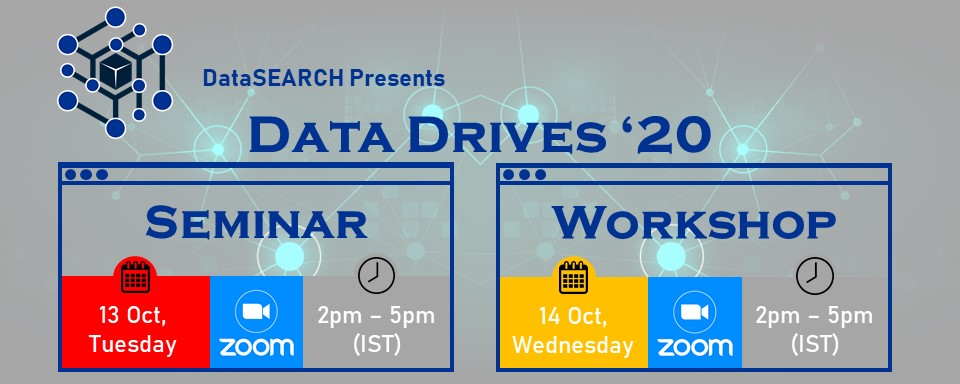 Hands-on Deep Learning Workshop for Industrial Informatics Applications
Hands-on Deep Learning Workshop for Industrial Informatics Applications.
Deep learning is gradually becoming a mature artificial intelligence paradigm in both research and practice.
Facilitated by;
Dr. Daswin De Silva
Mr. Harsha Kumara
Mr. Rashmika Nawaratne 
Supported by a substantial evidence base, it demonstrates increasing potential for industrial applications in factory automation, energy, manufacturing, transport, communication, and human engagement. This workshop aims to develop essential knowledge of deep learning with hands-on exercises in Python, using Google Collaboratory and Jupyter Notebooks. The workshop will begin by exploring the structural elements of deep learning models, hyper-parameters, and comparison to standard machine learning algorithms, followed by the theory and application of deep neural networks (classification), convolutional neural networks (image processing), and recurrent neural networks (time-series prediction). Participants will conduct hands-on experiments of each technique using benchmark and real datasets, for training, testing and evaluation. Each technique will be demonstrated in the context of real-world projects in Industrial Informatics. The learning outcomes of this workshop are; the theoretical foundations of deep learning - when to use and in which settings, the design and development of deep learning models, rapid prototyping, evaluation, and deployment using Python.
---
Daswin possesses a decade of experience in analytics as both an industry practitioner and an academic. Starting as a software engineer developing enterprise integration layers for business intelligence capabilities, he gradually shifted into the information management sphere with key focus on data warehousing technology. After a few years in the budding analytics industry, he joined the PhD program at Monash University focusing on Artificial Intelligence. Soon after the PhD, he pursued a post-doctoral research fellowship in the Platform Technologies Research Institute at RMIT University. More.
He is currently a PhD student at La Trobe University in Melbourne. His research is in the area of data analytics and cognition. He has worked as a Technical Lead at WSO2 API Manager team. He was responsible for design and develop features for the middleware products. He also worked as consultant for the customer projects of WSO2. He is a graduate from Computer Science and Engineering Department of the University of Moratuwa. He is passionate in exploring new technologies. Open source software is one of his favorite areas where he always is willing to contribute with his knowledge to help people in numerous ways. More.
Rashmika Nawaratne is an Artificial Intelligence (AI) evangelist, a data science researcher, a technical speaker and a technical lead with industry experience in developing software solutions and leading software development teams. He is experienced in applying AI and Data Science to solve complex problems at both large/small scale industrial settings as well as in academic research. Particularly, keen on research with Unsupervised Machine Learning, Deep Learning, Computer Vision, Predictive Modelling and IoT. As a technical speaker, Rashmika has conducted a series of hands-on Deep Learning workshops in Finland, Australia, UK, Austria and Sri Lanka. He continues to conduct lectures for students in the Masters of Business Analytics at La Trobe University (Melbourne), focusing on predictive analytics and AI-focused applications to suit industry expectations. More.
 
Event contact information
For more information contact: datasearch@uom.lk