In taking biomedical innovation from the laboratory to the bedside of patients and healthcare users in Sri Lanka, CEBI's aim is to create a streamlined process that is simple and efficient.
CEBI provides a clear pathway for products from design to commercialization.
Part 01: Project Identification and Selection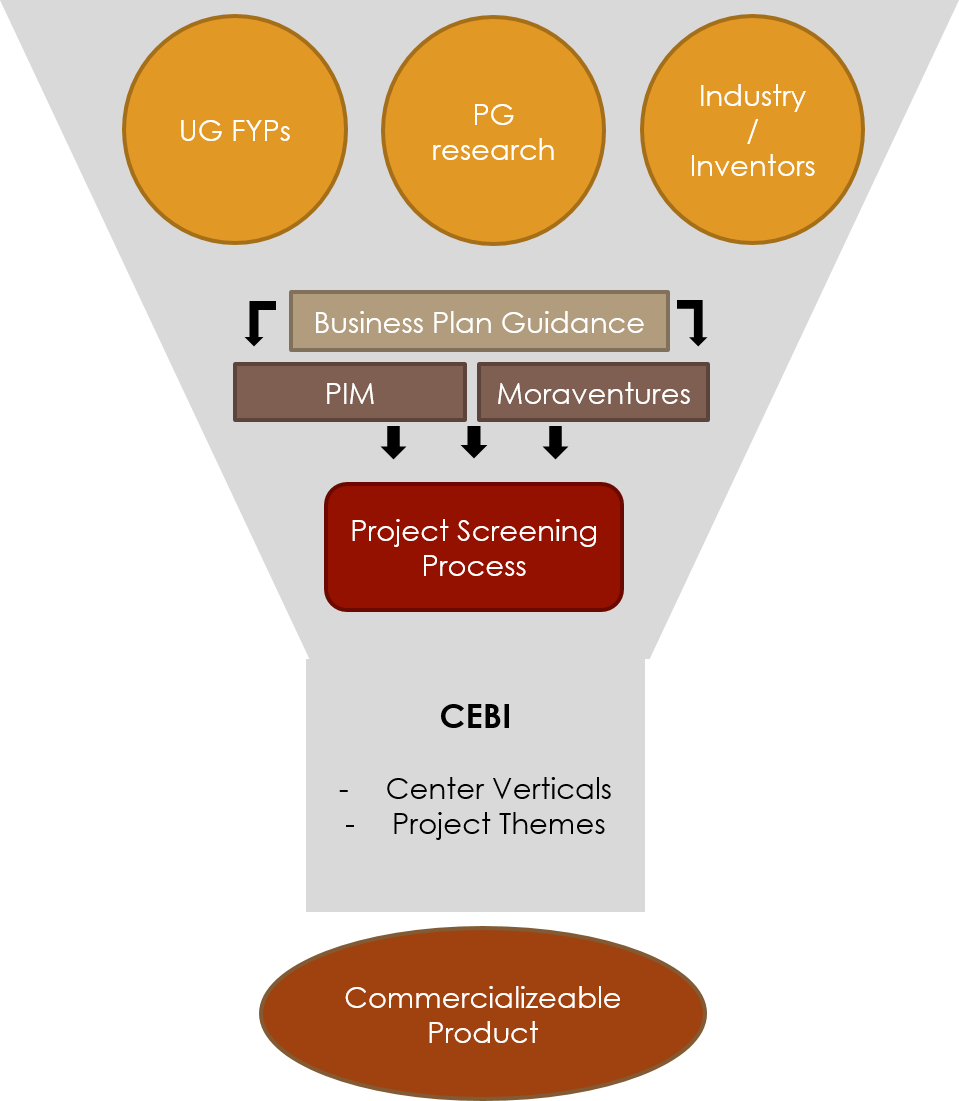 Biomedical innovations based on undergraduate research, postgraduate research and independent innovators are welcome to be incubated through the Center. Innovators are provided the unique opportunity and advantage of being supported in developing a Business Plan for the innovation, through CEBI's commercialization partners at PIM, and Moraventures.
Following this support, the project is scanned through a screening process based on specific set criteria, and allocated under one of CEBI's project themes. Following this selection, the product will be sent through the commercialization pathway towards being developed into a commercializeable product.
Part 02: Innovation to Commercialization Pathway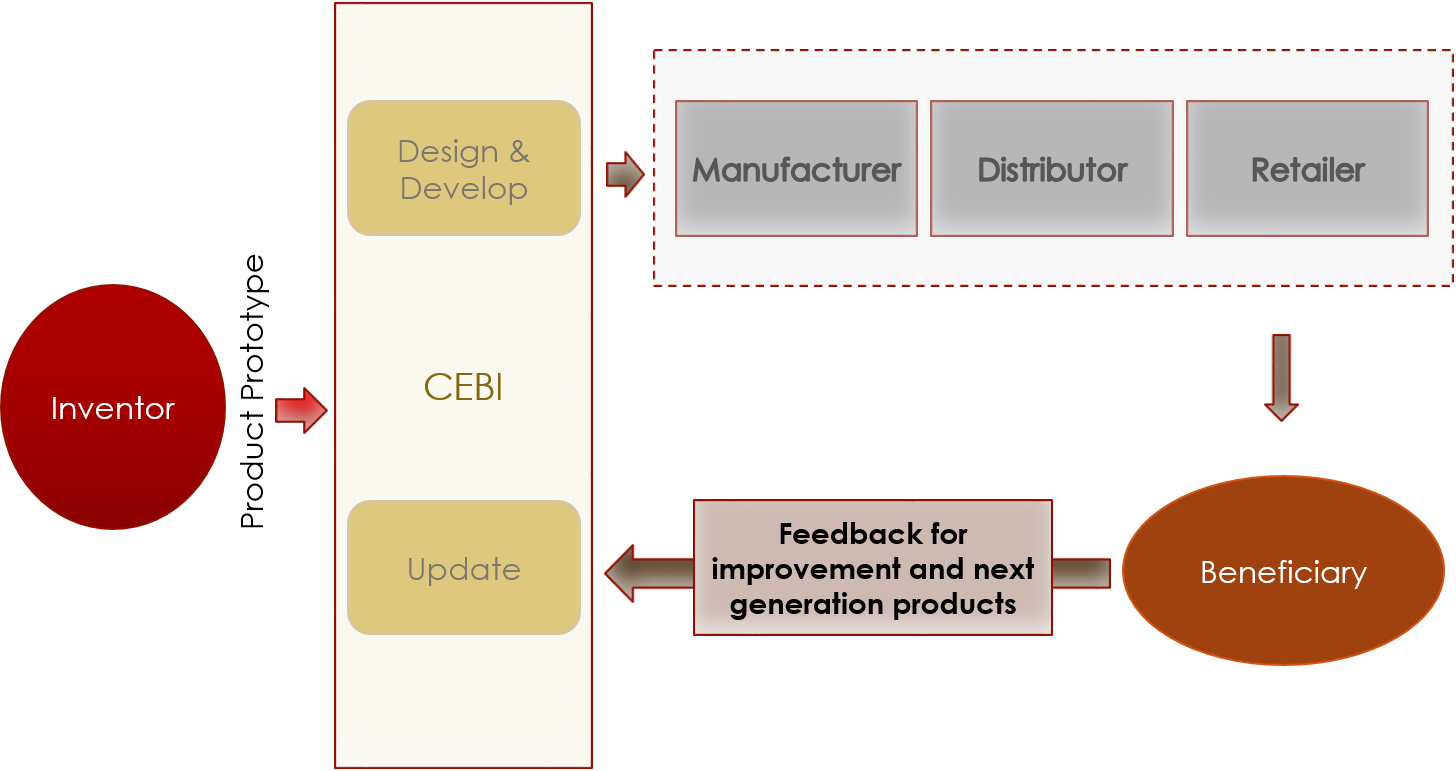 The selected innovation prototype is accommodated by CEBI for design and development and improvements.
The improved and tested product is then sent for manufacturing, after which it will be distributed and retailed.
Once the retailed product reaches beneficiaries, feedback will be collected with high frequency from clinicians and patients alike to identify avenues for improvement, and opportunities for the development of next generation products.
These insights will be directed to CEBI, who will take responsibility of designing and delivering updates on the product.