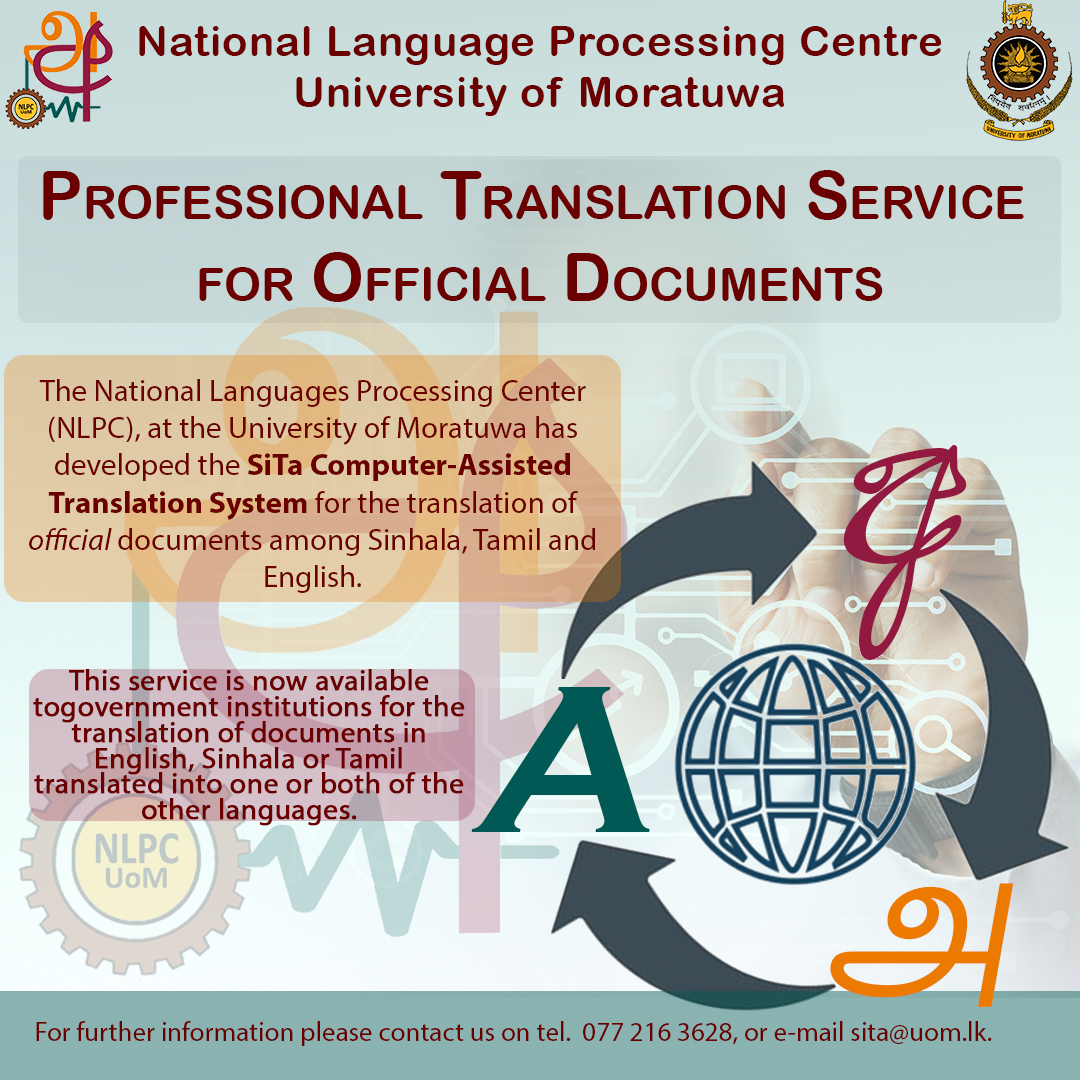 The National Languages Processing Center (NLPC), at the University of Moratuwa has developed the SiTa Computer-Assisted Translation System for the translation of official documents among Sinhala, Tamil, and English. The machine-translated document is checked and corrected by a professional translator and finally verified by a reviewer.
This service is now available to government institutions for the translation of documents in English, Sinhala or Tamil translated into one or both of the other languages. If you wish to use this service, please download and complete the Application to use Translation Service and e-mail to sita@uom.lk. For further information please contact us on tel. 077 216 3628, or e-mail sita@uom.lk. Sinhala and Tamil versions of this announcement are available here.
This system has been developed with the assistance of the Department of Official Languages and the AHEAD Operation, Ministry of Education.
Thank you.
Prof. Gihan Dias Director, SiTa Project,
University of Moratuwa
Application to use SiTa Computer-Assisted Translation System : Application to use Translation Service En_0.docx
Announcement  : Announcement En.pdf