VIDEO GUIDES:
Sync to Gmail
Sync to Outlook
Sync to Thunderbird
INSTRUCTIONS:
If you're importing UoM email, Go ahead and try the steps below after you login to your Gmail account,
1. At the top right, click the gear 
.
2. Select Settings.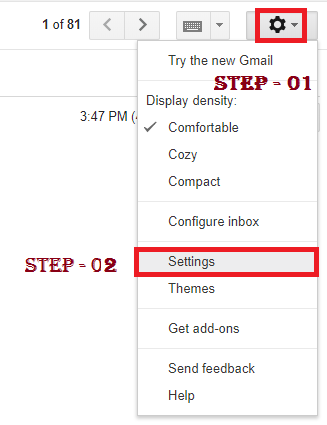 3. Select the Accounts and Import tab.
4. In the "Check mail from other accounts " section, click Add a mail account.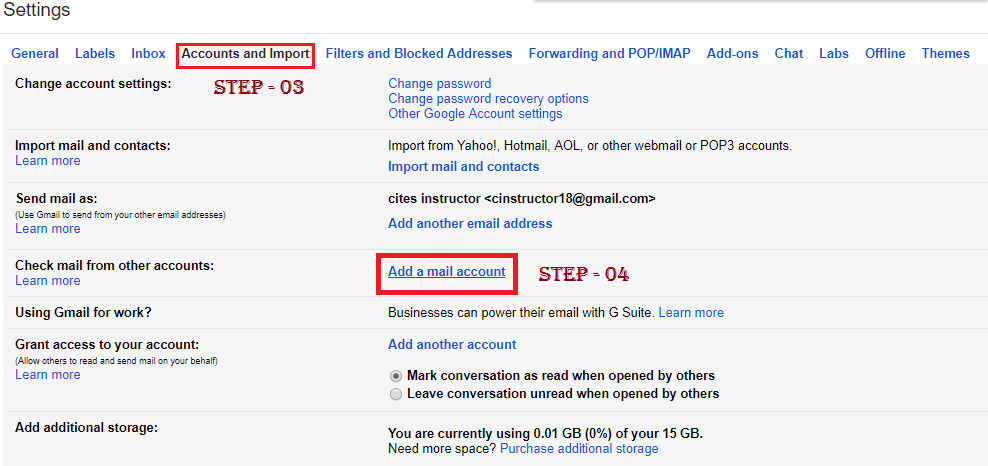 5.Enter YOUR full UOM email address ( Eg: tharangak@uom.lk)  , then click Next Step.
** Please note that here we have used the cites@uom.lk email only for the screen cast purpose. Use your own UOM mail address instead.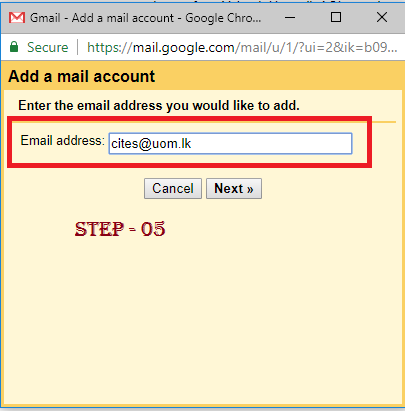 6. Select import emails from my other account (POP3) and click "next".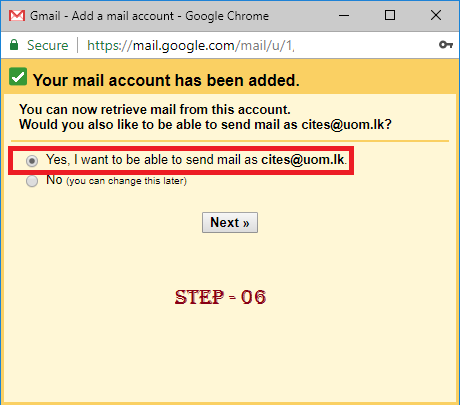 7. Enter your password. Now you have a few options to choose from. Here's our recommended settings:
Always use a secure connection (SSL) when retrieving mail
Label incoming messages - Check the box if you'd like to easily see which emails in your inbox came from this account.
Click Add Account.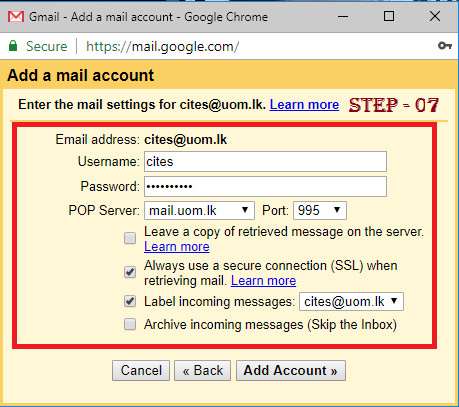 8. Once your account has been added successfully, you'll be asked if you want to be able to send mail as this address. Select 'Yes' and Click 'Next Step'.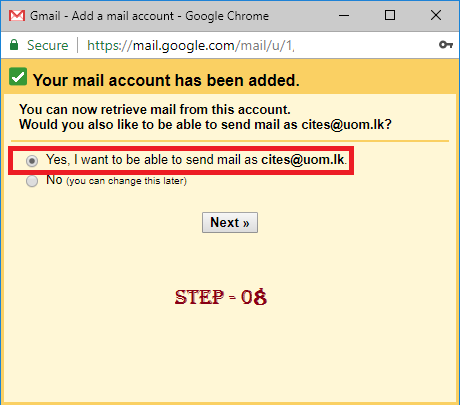 9. Enter your Name that should be appeared in the email and check 'Treat as an alias'. Click 'Next Step'.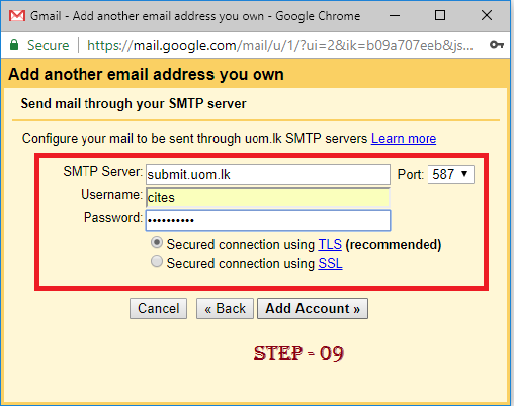 10. Enter the SMTP server - submit.uom.lk, Port - 587,  your UoM username, and your password for that account. Select 'Secured connection using TLS' and then click 'Add Account'.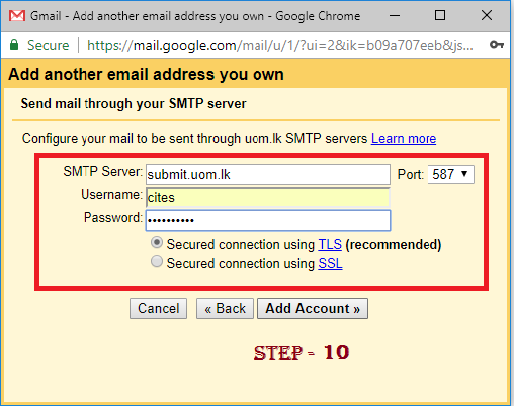 11. Now Login to your UOM email from browser via webmail.mrt.ac.lk and copy the verification code sent to you and paste it in the text box asking for it in the next pop up window or else you also can click the link sent to your UOM mail to confirm the request.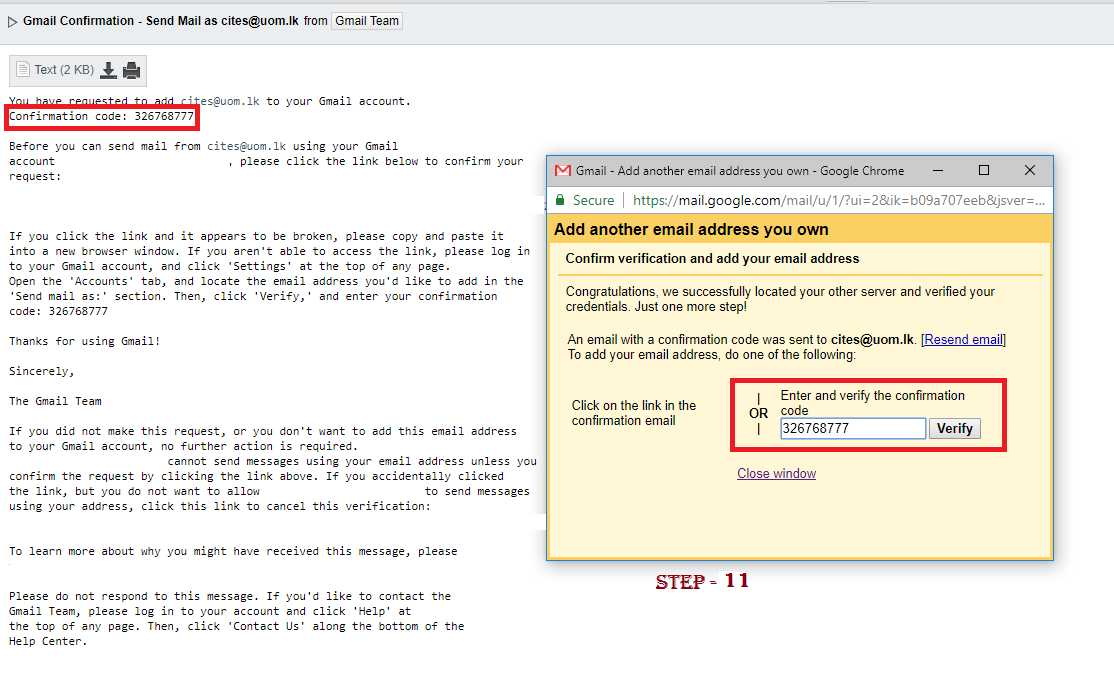 12. Select Reply from the same address the message was sent to on When replying to a message under send mail as: