Step 1 : Go to lms.uom.lk and click on "FORGOT MY PASSWORD"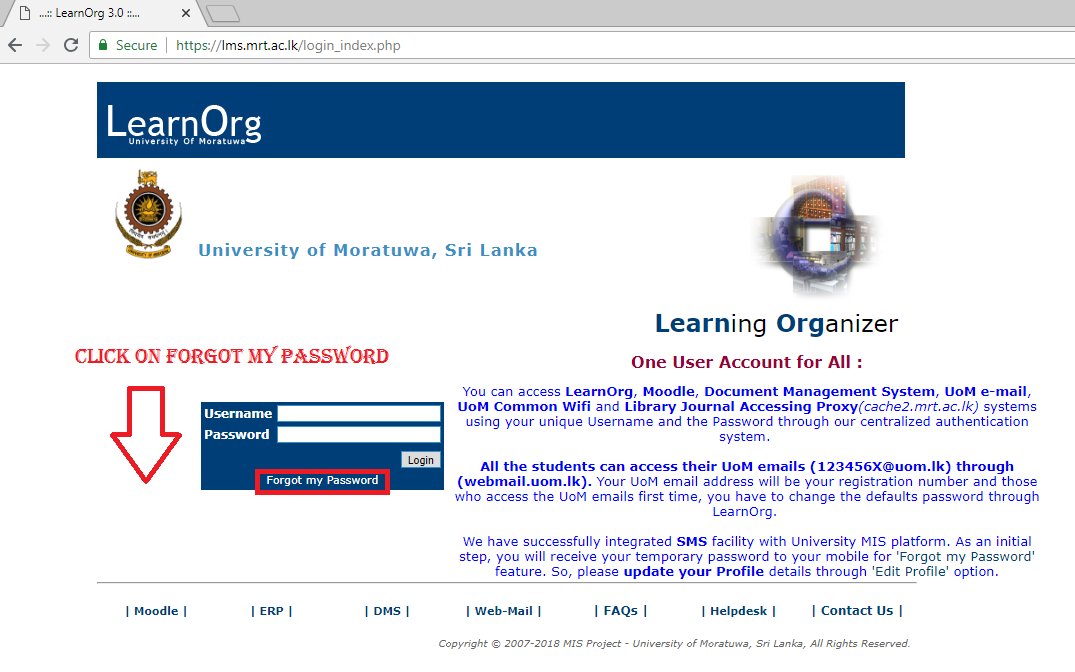 Step 2: Now give your Username, NIC, Mobile No. or Email to receive the temporary password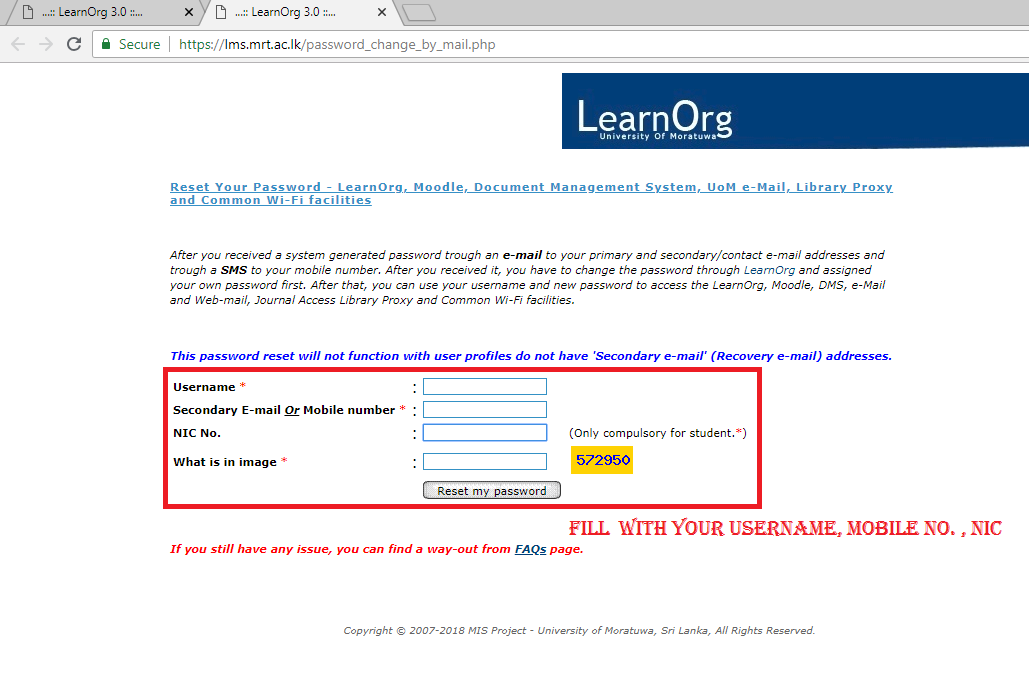 Step 3: Go back to login page once you received the following window of "process successful.."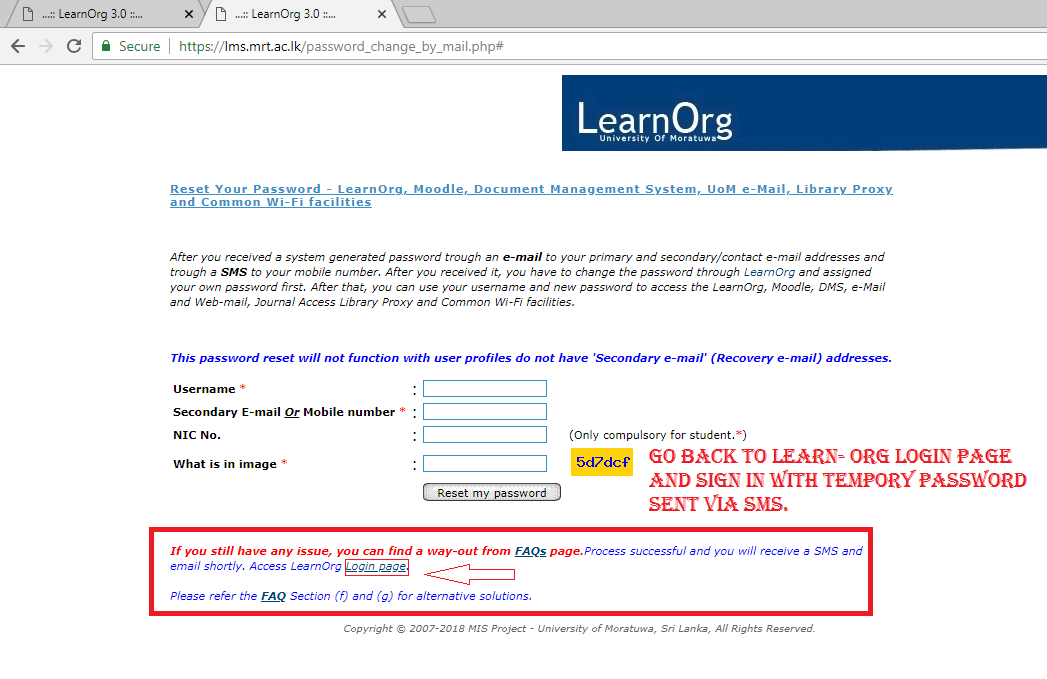 Step 4: Now you can login with the temporary password that you received via the SMS.
Note: If your mobile number doesn't match with the system you will not get an SMS due to security reasons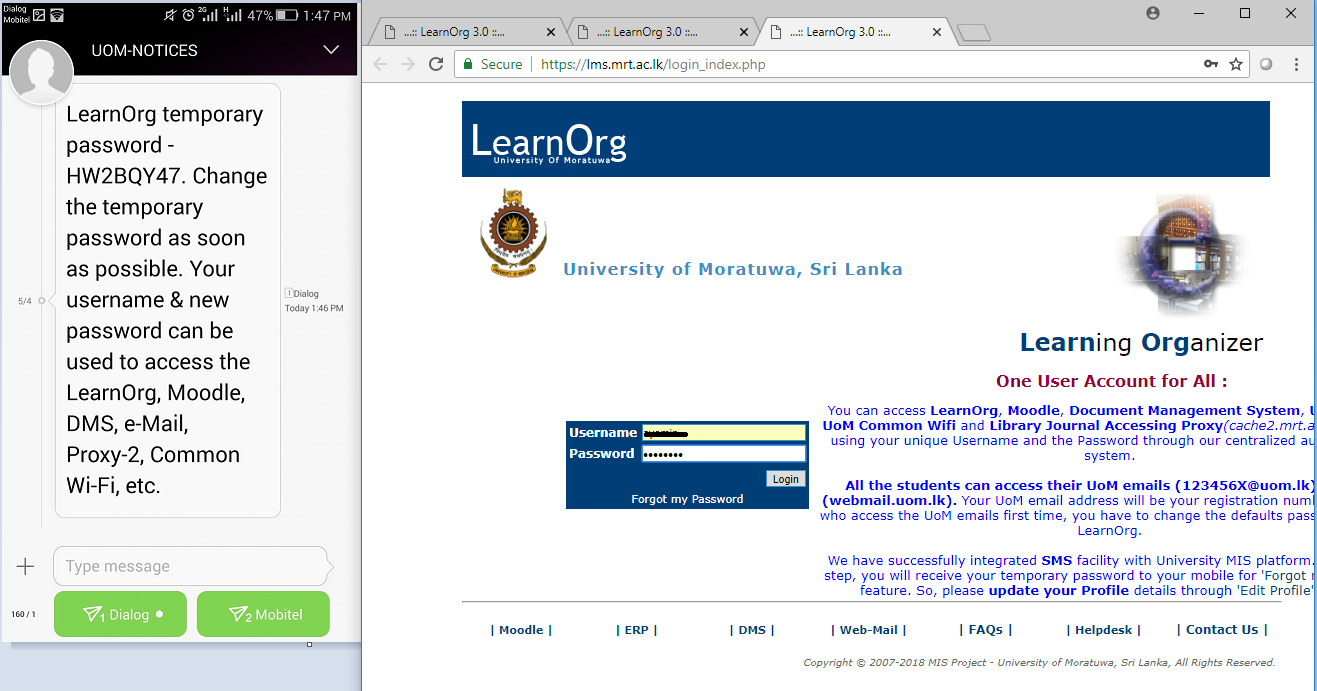 Step 5: Enter the new password and click "CHANGE" , Temporary password is only valid for 48 hrs. hence,                            change the password soon as possible.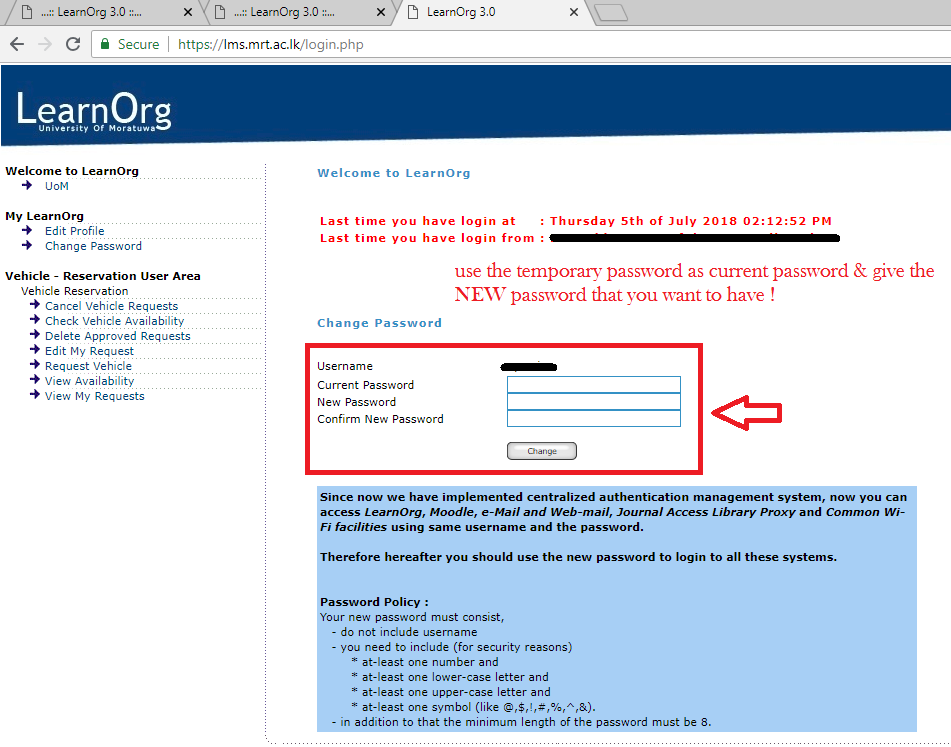 Step 6: Once you changed you will get the following window of "Password has been successfully changed",                                Logout and log in back to re check.