Published on
2023/05/03 - 07:47
A team of delegates from the Queensland University of Technology (QUT), Australia, led by Prof. Troy Wayne Farrell, Executive Dean, Faculty of Science, visited the University of Moratuwa (UoM) on26th April 2023. The purpose of their visit was to explore potential collaborations between the two universities.
During their visit, the QUT team had an initial discussion with Dr. D.P. Chandrasekara, the Deputy Vice-Chancellor, Prof. K.T.M.U. Hemapala, the Dean, Faculty of Engineering, Dr. B.H. Sudantha, the Dean, Faculty of Information Technology, Prof. Ranil Fernando, the Dean of the Faculty of Medicine,  and heads of academic departments and the staff. The discussion aimed at identifying areas of common interest and opportunities for cooperation.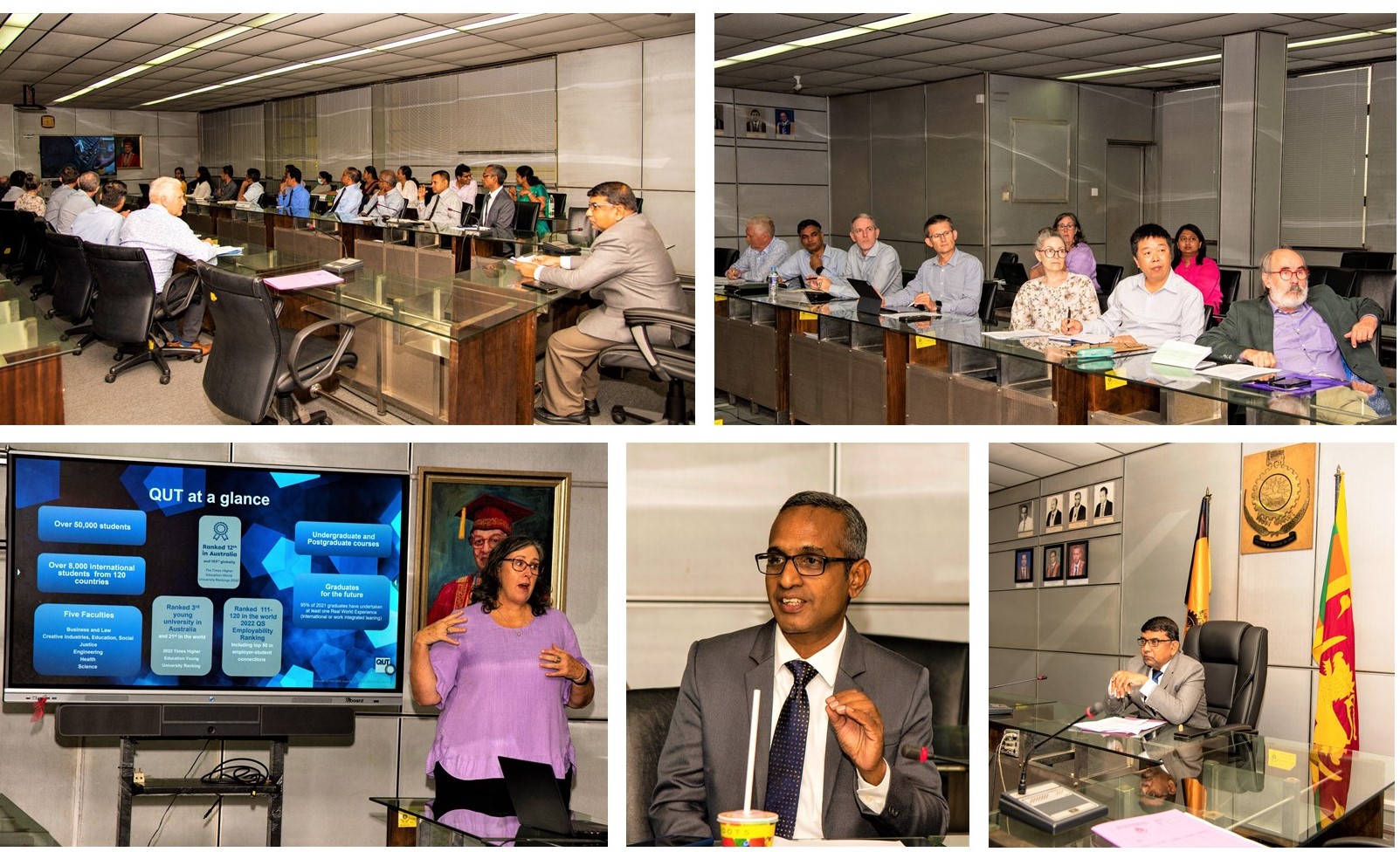 Subsequently, three separate meetings were held with the academic staff of the Faculty of Engineering, Faculty of Information Technology, and the Department of Civil Engineering. The meetings were fruitful, and both parties agreed to initiate several mutually beneficial collaborations, including staff and student exchanges, joint research and academic programmes, student internships, and other academic collaborations.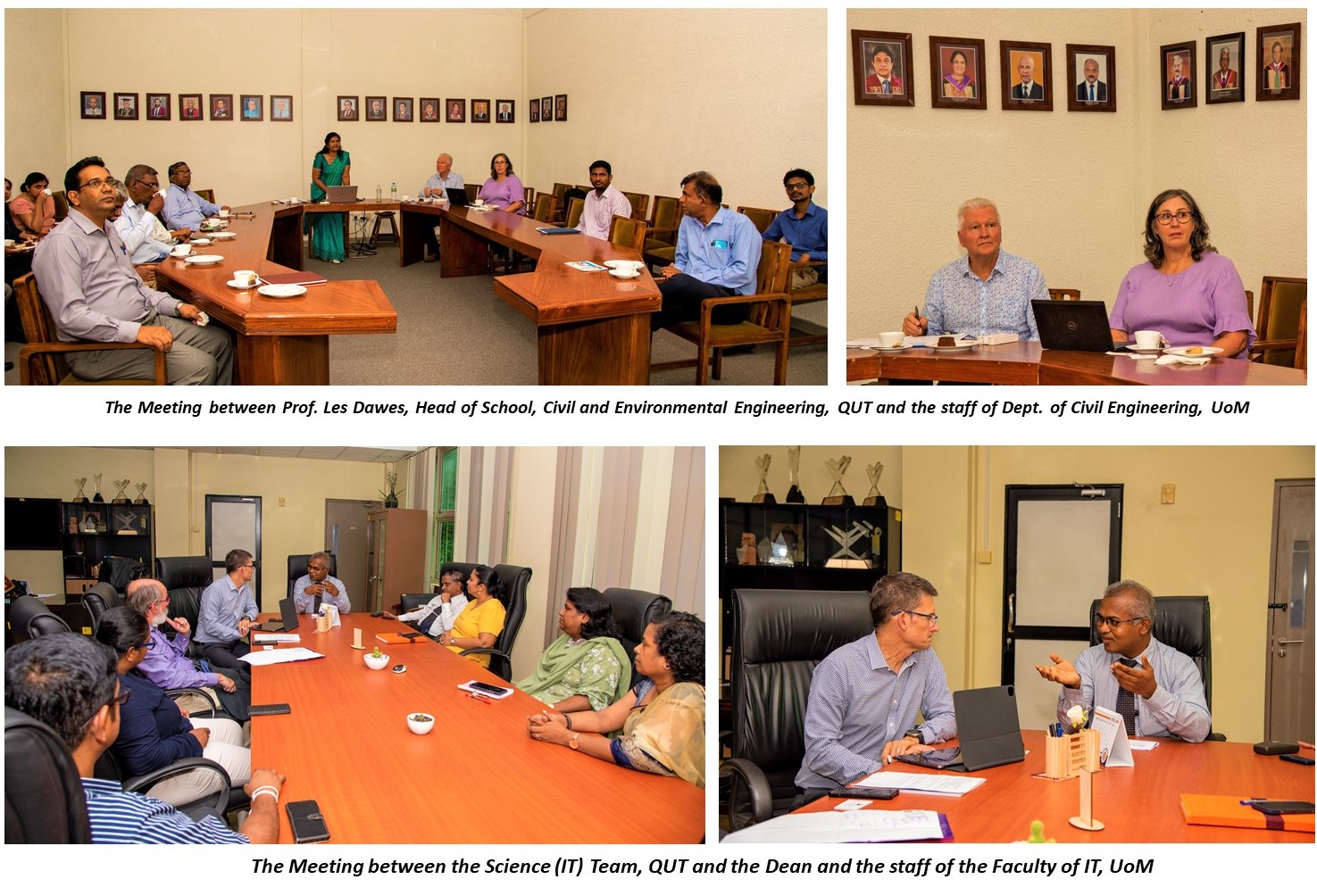 The visit was a significant step towards strengthening the partnership between the two universities, and it is expected to pave the way for more collaborations in the future.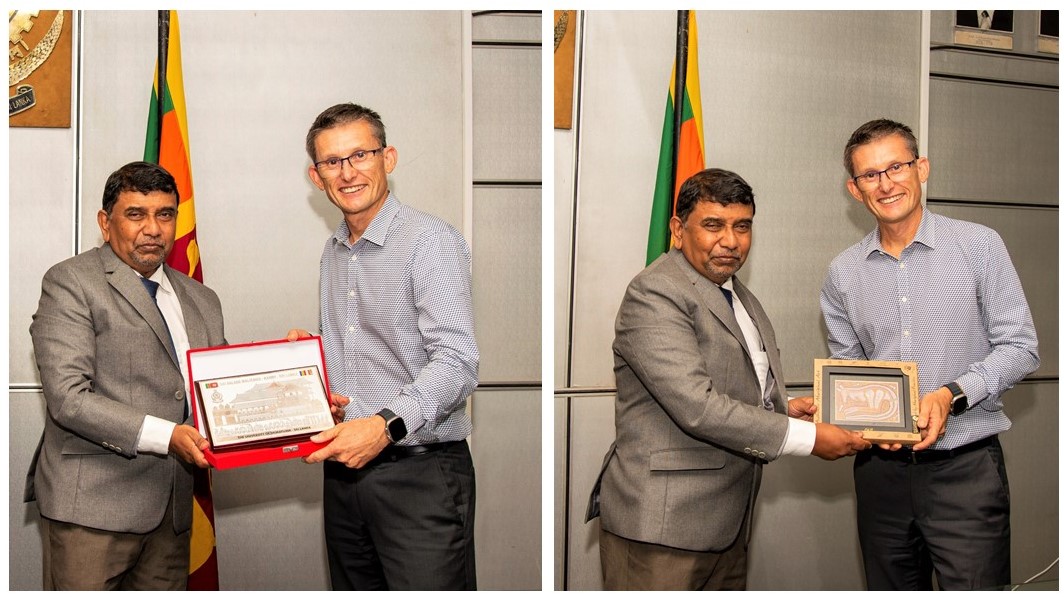 Photo Credits - Mr. Melro Mendis