Published on
2021/09/11 - 10:09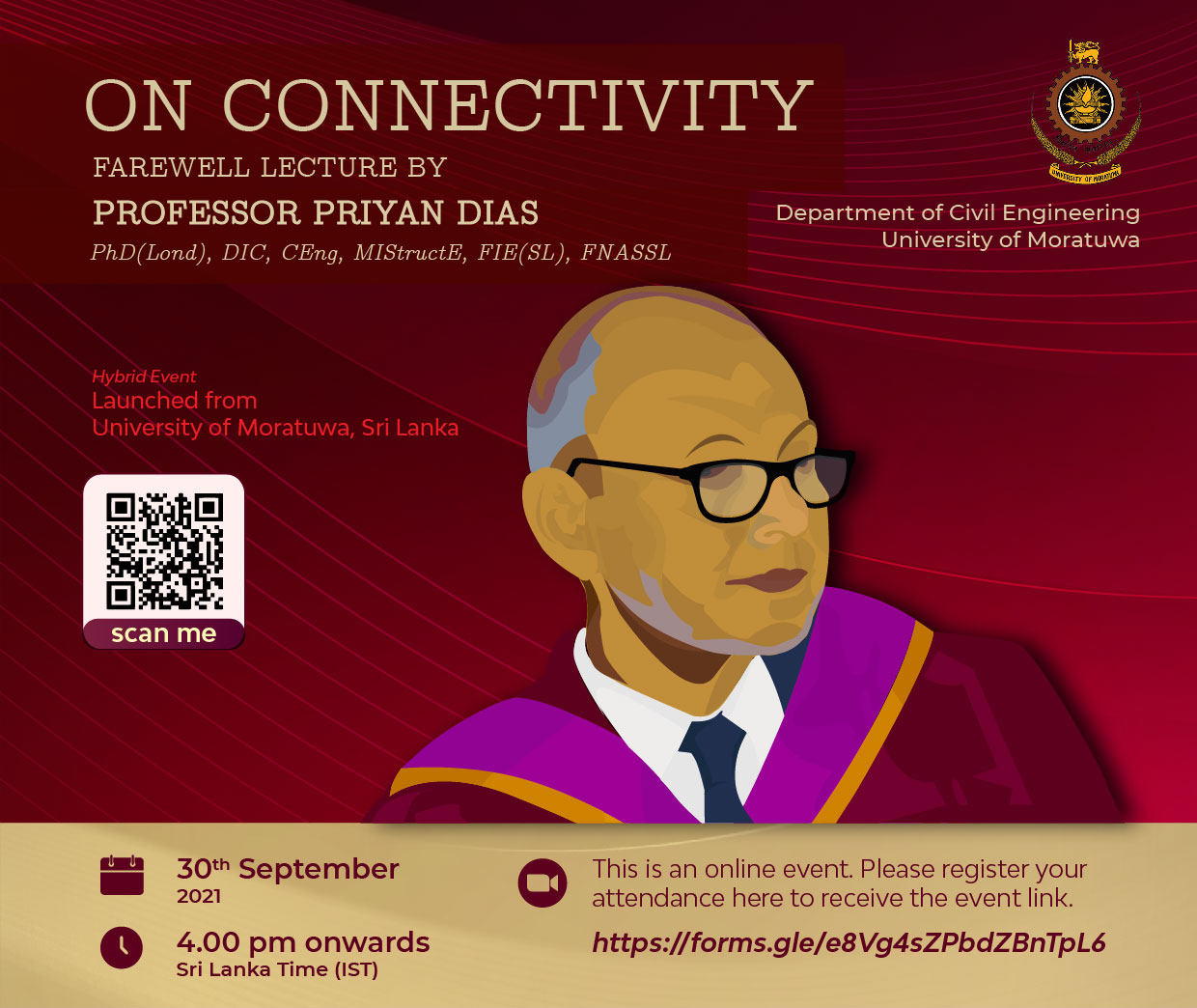 After 40 years of dedicated service to the Department of Civil Engineering at the University of Moratuwa, Professor Priyan Dias is setting his sights on a well deserved retirement from 30th of September 2021. Therefore, the Department of Civil Engineering is organising an online Farewell Lecture delivered by Professor Dias to mark this milestone event.
In his farewell lecture, Professor Dias will bring together some of his research over the past 40 years, using the thread of connectivity. It will cover truss and road connectivity; system dynamics for concrete durability; neural networks for pattern recognition; structuring and interactions among various types of connected entities (e.g.in vulnerability, sustainability and degradation); socio-technical linkages (e.g. in resilience); and analogical transposition.
Priyan Dias has been a full professor at the University of Moratuwa for close to 23 years. He was the founder Director of Research at the University (2014-2017), a member of the National Research Council (2005-2019), and an associate editor of Civil Engineering & Environmental Systems (2007 to date). He is currently President of the National Academy of Sciences of Sri Lanka.
Date: 30th September 2021
Time: 4 pm Sri Lanka Time (IST)