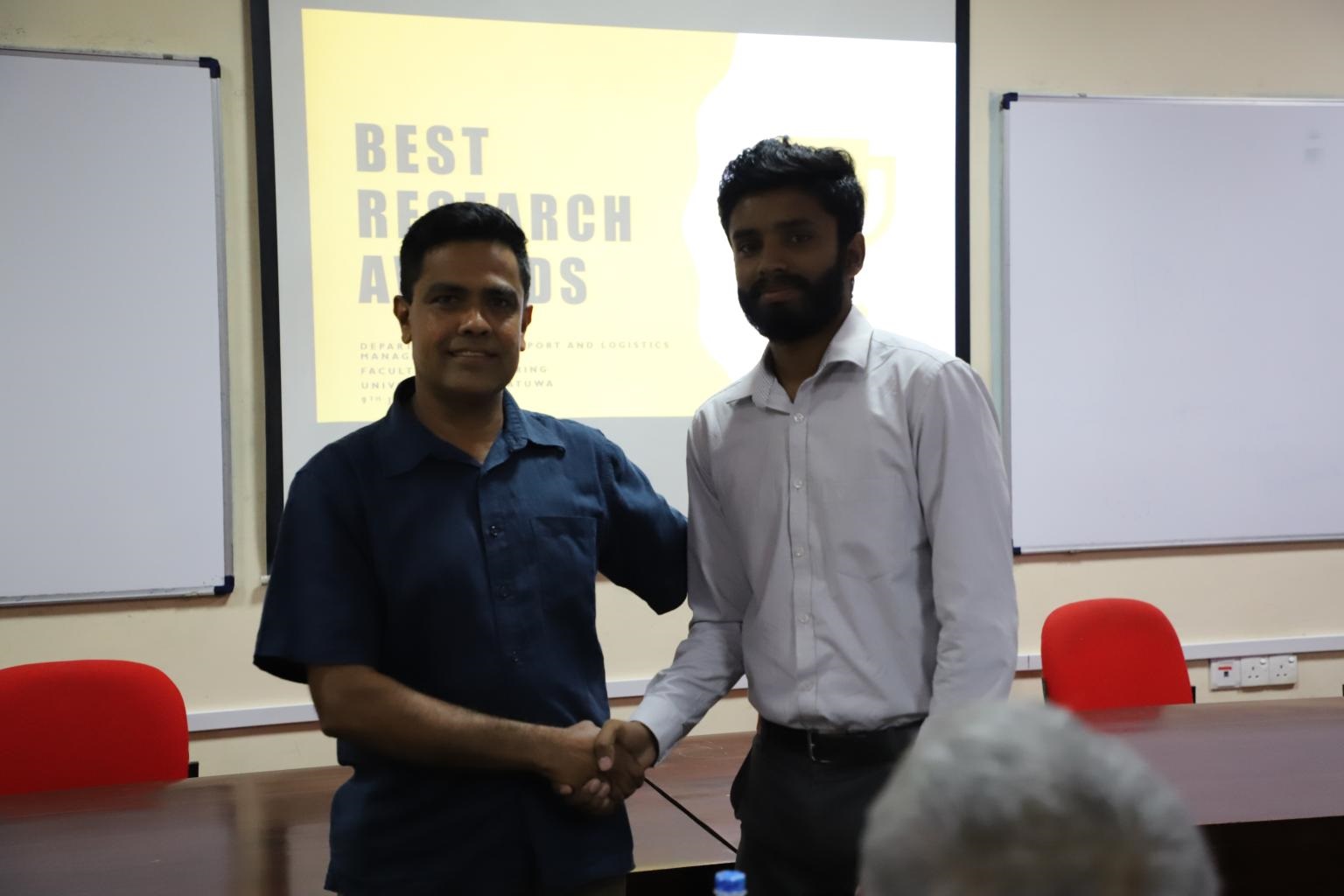 Eleven undergraduates who had excelled in their final year research projects presented their findings on 8th January 2020 in pursuit of the Best Undergraduate Research Award for the year 2019 of the Department of Transport and Logistics Management sponsored by Sri Lanka Ports Authority (SLPA). The event was held at the Electrical Engineering Seminar room with the participation of undergraduates and academic staff.
Presenters were given 15 minutes to present their research work followed by rigorous questions from the distinguished panel of Judges. The judge panel consisted of four members, headed by Dr. Senevi Kiridena who is a Senior Lecturer at University of Wollongong, Australia. The rest of the panel comprised of Mr. S.N. Bentotage, Dr. T. Sivakumar and Dr. Mahinda Bandara who are Senior Lecturers at the Department of Transport and Logistics Management. Mr. Thiranjaya Kandanaarachchi convened the event.
The judge panel was impressed by the standard of the research output and this was re-emphasized in the concluding feedback delivered by the chief judge Dr. Senevi Kiridena. He further stated that almost all the presenters were in par with the international standards in terms of the quality of delivery and urged the young researchers to continue their passion towards research. Mr. Harsha Chamara won the Best Research Award sponsored by SLPA for the research title "Post promotional Effects and Judgmental Adjustments" supervised by Dr. Niles Perera.