IDALSCAPES 2021 | THE VIRTUAL GRADUATE SHOWCASE
BATCH'16 |BACHELOR OF LANDSCAPE ARCHITECTURE (HONS)
07TH – 09TH AUGUST, 2021
IDALSCAPES 2021 (IMAGINED-DESIGNED-ACTUALIZED-LANDSCAPES) |A SPATIAL COMBINATION OF SYNCHRONIZED IDEOLOGIES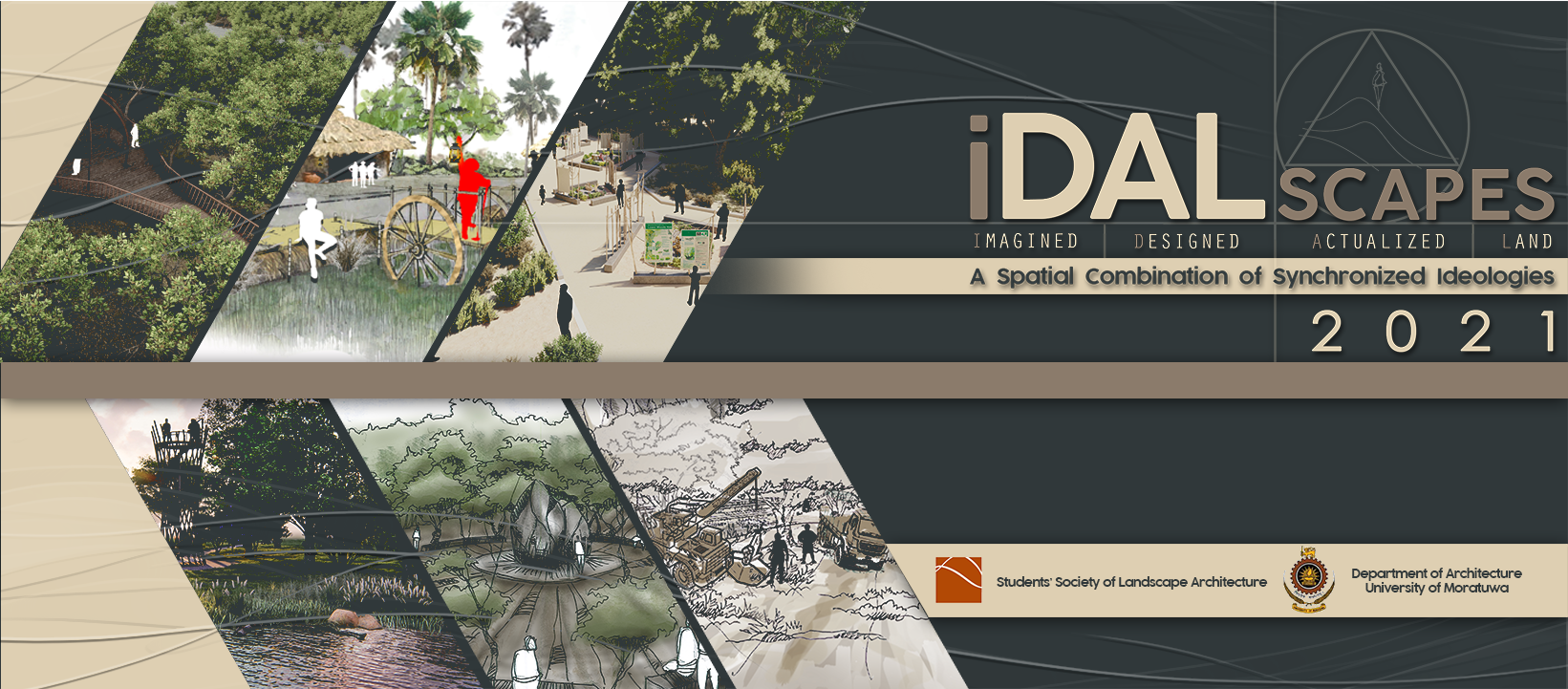 The BLA'16 batch together with the Students' Society of Landscape Architecture (SSLA) conduct the iDALscapes 2021, the fourth episode of graduate showcase series as a Virtual Exhibition and associated Zoom sessions under the supervision of the Head, Department of Architecture. The exhibition will showcase the final year design projects, especially the Comprehensive Design Projects (CDP) 2021 of students of Honors Degree of Bachelor of Landscape Architecture.
LAUNCH - 07th August, 2021
From 3.00 pm Onwards
Via

Further more information,The exhibition would represent the academic outcomes of innovative ideologies as young Landscape Architects through different project typologies; Ecological, Community, Urban, Phycological and Philosophical. The exhibition seeks to extend value addition on the professional importance of Landscape Architect through "Alternation of Design Ideology Along World Dynamism" during the prevailing Covid 19 Pandemic Crisis in the World. 
Zoom access link for each day,
https://learn.zoom.us/j/68949684108?pwd=U0xSODhralBQMXZKT2dKWm4raVM1dz09
Meeting ID: 689 4968 4108
Passcode: BLAGe@21
Link of the Facebook page - https://www.facebook.com/idaluom/