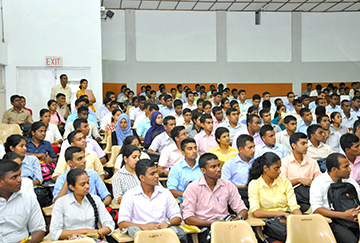 In collaboration with Pre-Academic Coordination Committee of Faulty of Engineering, University of Moratuwa, Library conducts Orientation Programme for 2016 intake. Altogether 906 students will be taking part in Library Orientation starting from 7th November to 5th December.
On 7th and 8th preliminary session was conducted n the Civil Auditorium.
Access to information sources via Online Public Access Catalogue (OPAC) along with Library Tour, Effective Internet search strategies and Google Applications for learning are the topics of interest for 2016.