Workshop on Application and Knowledge Sharing in Batik Techniques conducted by the Department of Textile and Clothing Technology will be held on Feb 15, 22 & 29 at the Chemical and Wet Processing Lab.
Completed applications to be sent to - Course Coordinator, Department of Textile & Clothing Technology, University of Moratuwa, Moratuwa.
Please call Chandana 0112650301 Ext. 6059 mobile - 0702075201 for more details.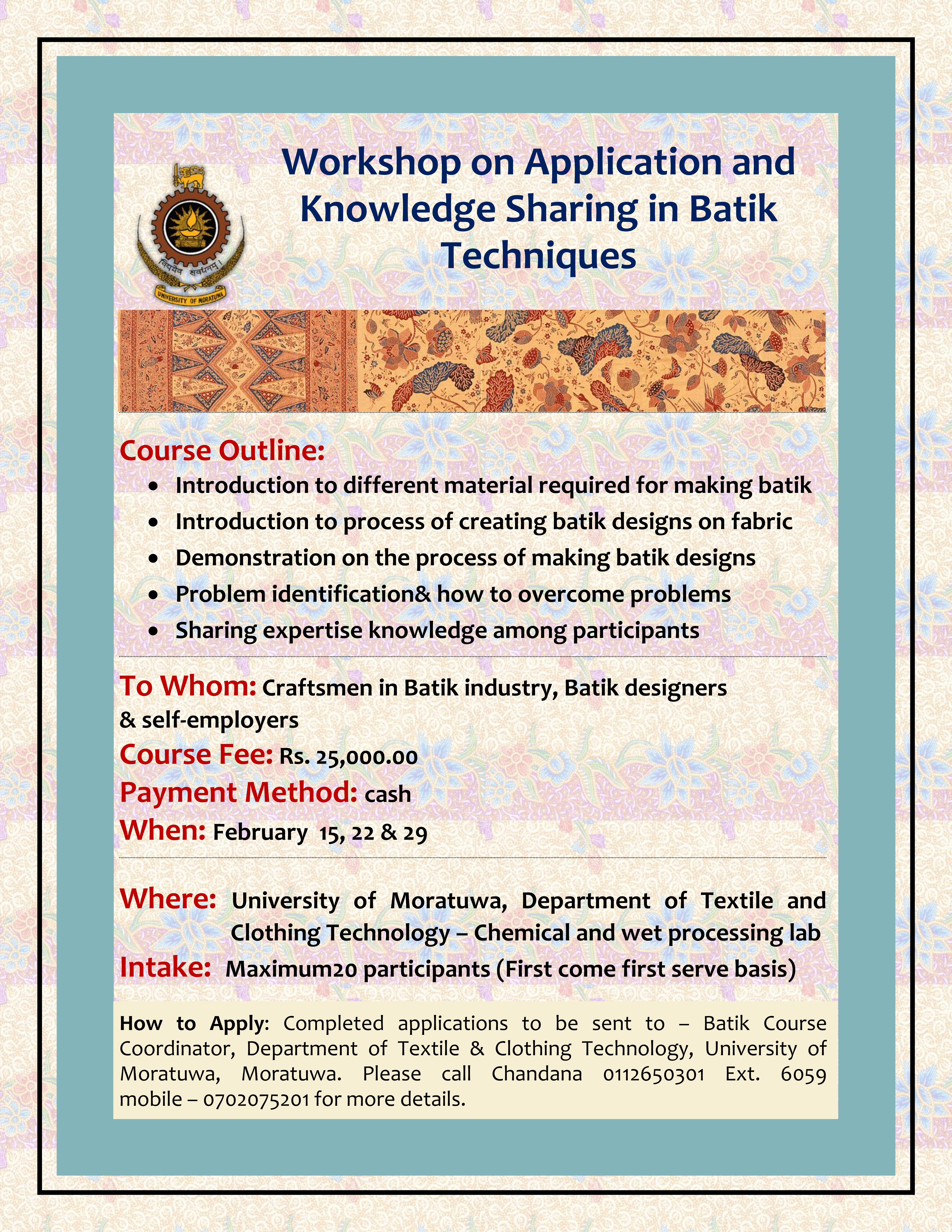 Download Application form ......  Application%20-%20Batik_0.doc